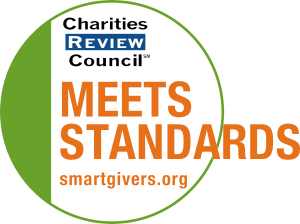 Mission Statement
The mission of Minnesota Life College is to transform the lives of young adults with learning disabilities and autism spectrum disorders by teaching them the skills necessary for independent living as they pursue personal and financial self-sufficiency.
Impact and Programs
Accomplishments
One of our biggest goals was achieved when we were granted a 3 year CARF accreditation. This important accreditation focused specifically on our outstanding vocational services but also reviewed our entire organization. Our lifelong Community Living Program increased in size to surpass the Undergraduate Program for the first time in the organization's history and is on target to double to serving over 100 individuals in five years. 88% of our seniors had a job at graduation and almost 90% of our work eligible participants across all programs were employed. Our programs keep students and members involved in their communities and build social networks. Last year over 70% of our CLP members participated in more than 2 activities from a list of close to 100 each month.
Current Goals
Add more hours of affordable support services for our Community Living Program. Improve our newly revised POD system for building Real Skills for Real Life, our trademarked curriculum. Take steps to expand our facility to be able to accommodate growth in our programs. Be able to increase financial aid to students and members.
Community or Constituency Served
Adults ages 18 and up with Autism Spectrum Disorder and/or mild to moderate learning differences.
Geographic Area Served
MLC is located in the Twin Cities area in Richfield, Minnesota. Almost all our graduates choose to stay in the nearby area to be able to participate in our life-long Community Living Program. Undergraduate student's families come from all over the United States. MLC is SEVIS approved and can accept applications from international students.