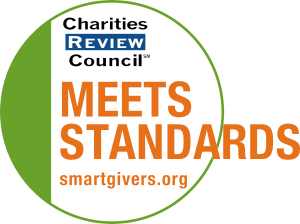 Mission Statement
Minnesota Tech For Success creates digital equity for students in need by partnering with schools and educational organizations to provide technology access, engaging STEM programming, and IT workforce development in underserved communities.
Impact and Programs
Accomplishments
168 participants received case management to pursue next steps in their professional and educational development . 163 participants learned soft skills through our empowerment curriculum. 128 participants were connected to job placements, internship opportunities, or continued education within 12 months of certification or course completion. 90 participants completed a CompTIA Fundamentals +, Cisco IT Essentials, CompTIA A+, CCNA, HTML5, and/or CSS certification course. 21 participants engaged in hands-on STEM learning experiences, designing their own website, videogame, or app. 16 MTFS interns helped refurbish 13,568 computers and recycle 21,211 used technology items, totaling 2,000+ hours of hands-on professional experience. Over 4,800 computers were placed in Minnesota schools, nonprofits and with students.
Current Goals
Place 4,100 computers in schools, nonprofits and with students across the state of Minnesota. Establish funding for truck lease. Hire 2 staff positions. Provide tech programming and STEM exploration to 90 youth. Students are taught coding skills in app, web, and game design. Provide 150 young adults IT certification programming in IT Fundamentals +, Network +, Security +, and A+ through CompTIA certification curriculum. Provide 16 young adults with on-site internship opportunities.
Community or Constituency Served
MTFS serves low-income, primarily BIPOC adults in the 7-county metro. Annually, approximately 90% of participants are low-income (defined as 100%-185% FPGL) and 80% identify as people of color. Of those we serve, many have lived experience as refugees and immigrants, and speak English as a second language. 85% of the youth we serve (ages 12-18) qualify for free- or reduced-price lunch. The racial demographics of our 2021 participants were as follows: 40% African American, 20% Caucasian, 20% Hispanic, 15% Asian/Pacific Islander, 4% Multiracial, and 1% Native American. We also serve a small but growing number of veterans, individuals with disabilities, and formerly incarcerated individuals through our Discover:IT, Core:IT, and Transforming Technology programs. Additionally, we serve K-12, public and private schools and nonprofit organizations across the state of Minnesota.
Geographic Area Served
MTFS works primarily in the 7-county metro area but also serves schools and nonprofits across the state of Minnesota.