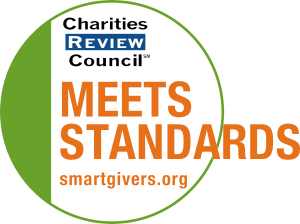 Mission Statement
Minnesota Computers for Schools' mission is to work collaboratively with schools and educationally focused community organizations to provide technology solutions and skills training to individuals in need.
Impact and Programs
Accomplishments
Our programming: 1) increased technology access and related skills for Minnesota's students; 2) offered 'green' technology-based workforce development; and 3) provided an invaluable resource for companies and organizations to recycle their old computer systems while supporting education in Minnesota. The results of the MCFS business model in 2014 were: low-cost, reliable, warrantied computers for schools, social service organizations, educational nonprofits and individuals in need; job skills for previously untrained workers; and a positive environmental impact of zero landfill usage. This translated into better-educated youth, job opportunities for technology-trained workers and a cleaner environment. Last year we achieved: Environmental Impact • 261,614 pounds of computer waste was recycled and not put into landfills • More than 6,400 computer units were refurbished instead of being destroyed • 67 corporations and government departments donated computers Education • 81 schools and 44 nonprofits served • 4,150 computers placed in schools; 345,600 students were given increased access to computers • 18 children with special needs and 1 special needs programs were provided technology • 3 Atomsmith Chemistry Simulation Labs with 85 laptops were placed in 3 schools Workforce Training • 82 inmates at Stillwater Correctional Facility learned transferable, on-the-job technology skills; we have worked with a total of 1,231 men over the history of our program • 117 students receive computer recycling and refurbishing skills through the MCFS workforce training project at Guadalupe Alternative Programs School and Washington Technology Magnet School; 14 students internships were provided totaling over 237 hours of work experience gained
Current Goals
1. Provide individuals in need with access to computers. 2. Offer technology training that incorporates the skills required to succeed in a global economy. 3. Train at-risk populations, including incarcerated adults, in digital literacy, electronics recycling and refurbishing skills, including assembly, repair and testing. 4. Be the go to organization in Minnesota for computer recycling. 5. Be the supplier of choice to Minnesota schools for low-cost STEM (Science, Technology, Engineering, Mathematics) software and reliable, warrantied computers. 6. Recycle thousands of pounds of obsolete computer equipment annually, preventing it from ending up in area landfills.
Community or Constituency Served
MCFS provides technology solutions and skills training to schools, educational nonprofits and individuals in need in order to improve academic success and job security. The primary population served includes low-income, at-risk students, young adults and incarcerated adults. Any youth-serving nonprofit or school is eligible to purchase refurbished computers. Special grants are available for organizations with significant budget restraints that serve predominately low-income, at-risk students to help them offset costs. In addition, MCFS offers direct service training programming to at-risk youth and young adults.
Geographic Area Served
MCFS serves schools, nonprofits, youth, and young adults throughout the state of Minnesota.