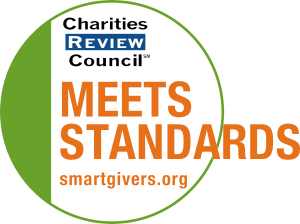 Mission Statement
MCEA uses law and science to protect Minnesota's environment, its natural resources, and the health of its people.
Impact and Programs
Accomplishments
MCEA challenged PolyMet's proposed copper nickel sulfide mine permits in court, and we won. Four permits have been overturned, and one is suspended for further investigation. Courts rarely reverse the decisions by state agencies, but these permits were issued without fully investigating PolyMet's plans, and they don't meet Minnesota law. MCEA recently defended two of these cases at the Minnesota Supreme Court. MCEA won a case at the Court of Appeals this year that stopped a major new gas power plant in its tracks. The court found that Minnesota's environmental review laws apply to state agencies when there would be environmental impacts in Minnesota, even if the plant would be located across state lines. We defended this ruling at the Minnesota Supreme Court in the fall. MCEA's efforts at the legislature helped make Minnesota the first state in the US to ban the carcinogenic chemical TCE. One of the most widely used solvents in the U.S. TCE contaminates drinking water and air. Our team was a critical part of the coalition that ended the use of this cancer-causing chemical. MCEA won a case that overturned a permit for mega-dairy operation in southeastern Minnesota. Regulators failed to consider greenhouse gas emissions in their review of the feedlot. Now greenhouse gas pollution must be reflected in all projects that undergo environmental review, a victory for the climate that will have a big impact.
Current Goals
MCEA has three broad goals for fiscal year 20121. 1. Defend and ensure enforcement of existing environmental laws, regulations, rules, and processes. In the time of pandemic, MCEA aims to protect state-level environmental regulations targeted by polluters and corporate interests; strengthen them where federal standards have declined; monitor compliance; ensure enforcement; and insist on transparency. 2. Push Minnesota to reduce greenhouse gas emissions across sectors. MCEA has been a leader in retiring polluting coal plants and helping the state shift to renewables, and that work will continue this year. We will also work to reduce greenhouse gas emissions in other sectors, including agriculture, transportation, and land use. 3. Partner with environmentally overburdened communities to reduce toxins and pollution. We aim to rectify inequities that disproportionately expose low-income communities of color to air and water pollution, and we seek to put those communities at the center of our work, as partners, not just beneficiaries.
Community or Constituency Served
The Minnesota Center for Environmental Advocacy has been on the forefront of every major victory and advancement of environmental law and policy since our inception in 1974. We provide legal, policy, and technical expertise to other organizations, and are the epicenter of a statewide network of groups who seek our advice, representation, and support on many different issues.
Geographic Area Served
MCEA's work benefits the entire state of Minnesota, and to a lesser extent, neighboring states and downstream communities. A significant amount of MCEA's water quality program focuses on greater Minnesota, especially northern Minnesota, and the watersheds that cover this area. Its agricultural mitigation, shoreland and wetland work takes place throughout the state, with a particular focus on the Mississippi and Minnesota Rivers. MCEA's mining program focuses on the proposed copper-nickel mines in the Lake Superior watershed and near the BWCA. The program also works on taconite mining issues along the North Shore. MCEA's clean energy program typically prioritizes issues of statewide significance. Preventing coal power plants from being replaced with fracked methane gas and transforming our electricity system are goals that will reduce greenhouse gas emissions (and other harmful pollutants) and benefit all Minnesota residents, as is our success in ensuring greenhouse gas mitigation is included in every project that requires environmental review.