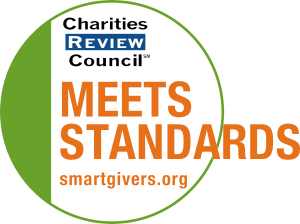 Mission Statement
Using law, science, and research to protect Minnesota's environment, its natural resources, and the health of its people.
Impact and Programs
Accomplishments
MCEA's water quality program challenged a sweeping DNR decision to remove several hundred miles of waters from the state's public waters inventory. DNR's decision, which lacks scientific support, leaves these waters without the protection of 50 foot buffers needed to help prevent pollution from overland runoff. MCEA's land use and transportation program worked with some of its coalition allies to secure three stations on the Green Line that would have served the most racial diverse and transit-dependent neighborhoods in the region but that had been dropped because of budget considerations. To secure the stops, MCEA and its allies had to change not just the scoring for the Green Line but the rules for scoring all projects in the New Starts Programs. MCEA and its allies succeeded and in 2010 received National Achievement in Environmental Justice Awards. As a result of this work, MCEA now uses equity as a lens in all of the activities of its Land Use and Transportation Program. MCEA's clean energy program continues to represent the interests of clean energy nonprofits at the public utilities commission. In 2017, MCEA advocated for additional renewable energy and energy efficiency rather than fossil fuels to meet future electricity needs. In the one utility's plan that the commission decided in 2017, MCEA succeeded in convincing the commission to order additional wind and energy efficiency than what the utility proposed. MCEA's mining program continues to build a strong legal case to force the Polymet mine to adopt modern environmental safeguards that will protect priceless clean water resources. This work will form the basis for a landscape-level advocacy program directed at modernizing state laws to ensure compliance with the highest environmental standards for safe and responsible mining not just for one project, but the entire state.
Current Goals
MCEA's program goals do not vary much year to year. Environmental protection is a multi-year continuum and key highlights that occur annually support our long-term organizational mission - to use law, science, and research to protect Minnesota's environment, its natural resources, and the health of its people.
Community or Constituency Served
The Minnesota Center for Environmental Advocacy has been on the forefront of every major victory and advancement of environmental law and policy since our inception in 1974. We provide legal, policy, and technical expertise to other organizations, and are the epicenter of a statewide network of groups who seek our advice, representation, and support on many different issues.
Geographic Area Served
MCEA's work benefits the entire state of Minnesota. Specifically: A significant amount of MCEA's water quality program focuses on greater Minnesota, especially northern Minnesota, and the watersheds that cover this area. Its agricultural mitigation, shoreland and wetland work takes place throughout the state, with a particular focus on the Mississippi River. MCEA's mining program focuses on the proposed copper-nickel mine in Hoyt Lakes, along with Twin Metals located near the BWCA. The program also works on taconite mining issues along the North Shore. MCEA's clean energy program typically prioritizes issues of statewide significance. Securing coal plant retirements and transforming our electricity system are goals that will reduce greenhouse gas emissions (and other harmful pollutants) and benefit all Minnesota residents. We recognize, however, that specific actions and projects have a greater impact on smaller regions of the state. Many of the cases affect smaller communities in which coal plants are currently operating and communities standing to benefit from stronger energy efficiency, wind and solar industries. MCEA's land use and transportation program works to establish the policy platforms and funding mechanisms that (i) support more compact and mixed-use forms of development in Minnesota, (ii) provide a broad set of choices for where we live and how we get around the Twin Cities region, (iii) provide residents access to all of the region's environmental, social, and economic opportunities, (iv) protect the region's remaining forests, farms, and natural areas, and (v) improve the quality of the air we breathe and the water we drink.