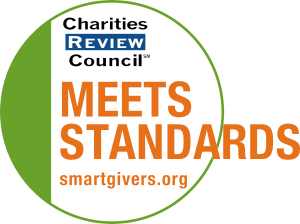 Mission Statement
The mission of Minnesota Alliance With Youth is to ignite the spark in all young people in Minnesota to become actively engaged, develop strong voices, and acquire the skills needed for success in school, work, and life.
Impact and Programs
Accomplishments
During the 2014/2015 program year, 198 individuals devoted a year to serve our state's youth as AmeriCorps Promise Fellows, providing 5,929 youth with over 137,627 hours of support at over 120 school and community sites statewide. These youth participated in 14,284 service learning, civic engagement, and leadership opportunities and 76% of the youth served increased their academic engagement by improving their attendance, behavior, and course performance. The Minnesota Youth Council (MYC), comprised of 35 young people between 8-12th grade and their adult partners, represented the congressional districts and empowered and mobilized youth across the state. The MYC held over 50 meetings and trainings on topics including policy advocacy, social justice, race equity, sex trafficking, substance abuse, bullying and homelessness covering over 90 total hours of content; and held 3 official legislative committee meetings at the State Capitol where they heard 12 bills presented by testifiers including elected officials. In addition, through over $95,000 in grant partnerships, the MYC provided for youth across the state mental health resources, a text crisis line, mini-grants supporting substance abuse awareness, school climate projects, and advisement to many nonprofit organizations. In addition to direct impact on youth, our GradMinnesota initiative, in partnership with the Minnesota Department of Education and the Office of the Governor, made progress on systems change to improve graduation rates across Minnesota by collectively establishing seven priority policy recommendations. Stakeholders across the state including youth, community leaders, nonprofit organizations, state and county agencies worked collaboratively and used these recommendations to meet with legislators and other decision makers to continue to move the dial on the graduation rate. Through a partnership with Delta Dental of Minnesota, the Alliance awarded more than $30,000 in annual youth service grants and in-kind dental hygiene supplies to 39 sites in 29 different Minnesota communities. These competitive Serve A Smile grants supported youth-led service projects that engaged 1,101 youth and adult volunteers in 3,862 hours of community service around issues of general health, oral health and health disparities. The Alliance's Red Wagon Awards recognized three young people in grades 6-12 in Minnesota who demonstrated Improved Academic Achievement, Civic Engagement & Service, and Exemplary Leadership with a $1500 in education scholarships. Global Youth Service Day 2015 (GYSD), hosted by the Alliance, brought together youth and adults from all over the state to complete service projects and celebrate youth voice. Eight onsite service projects and 43 projects carried out around the state supported issues locally and globally with 977 items produced, and the event showcased 15 youth performance groups. Over 2,678 youth volunteers participated in the planning of and the service projects during GYSD.
Current Goals
Our organization's goals are part of our five-year ongoing Strategic Plan; our current goals will remain through 2018 when they will be revisited, evaluated, and and new goals will be determined. Our goals are to: foster youth engagement and leadership in schools, organizations, and communities across Minnesota; promote and practice innovation through collaboration and multi-sector approaches to meet community needs; create collective impact in Minnesota through common goals, agendas, measurements, and messages; and ensure the sustainability of the Alliance so that our work may grow and multiply.
Community or Constituency Served
Minnesota Alliance With Youth is a leading convener, collaborator, and capacity-builder for youth development in Minnesota. Since 1997, the Alliance has been working with young people, their schools, and their communities to ensure that innovative approaches inspire academic and civic engagement. The Alliance aims to help all Minnesota youth graduate from high school on time with plans for ongoing success in school, work, and life. The Alliance has three main initiatives: an AmeriCorps Promise Fellow program, the Minnesota Youth Council, and GradMinnesota. The Alliance hosts the statewide AmeriCorps Promise Fellows program. Members directly serve youth in grades 6-10 in schools and community organizations, and connect young people to caring adults, service and leadership opportunities, and high quality in and out of school supports. The Minnesota Youth Council convenes a statewide cohort of youth and adults from every congressional district to lead advocacy, advance policy and philanthropic efforts, and mobilize all youth voice by engaging in dialogue with legislators and policy makers at the state and local levels. GradMinnesota, in partnership with the Minnesota Department of Education and the Office of the Governor, engages young people, families, schools, communities, businesses, and government across the state to play a shared role in increasing high school graduation rates.
Geographic Area Served
The Alliance serves the state of Minnesota.