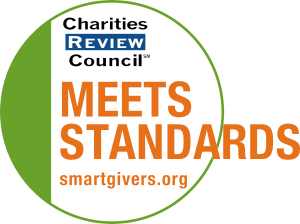 Mission Statement
The Alliance works in partnership with youth to ensure that ALL young people have equitable educational opportunities that foster their individual assets, honor their voices, and prepare them to reach their goals.
Impact and Programs
Accomplishments
During the 2017-18 program year, the Alliance's programs had the following impact: AmeriCorps Promise Fellows: 146 AmeriCorps Promise Fellows served in schools and community organizations throughout Minnesota. Through 238,000 hours of service, Promise Fellows supported 3,332 students at risk of not graduating. 67% of those students showed increased academic engagement. Alliance AmeriCorps VISTA: 11 VISTAs supported a total of 30 organizations through 100 capacity-building projects. 1655 youth were served through VISTA supported projects and programs. Minnesota Youth Council: 36 youth leaders from across the state created change and amplified youth voice in decision making through projects in the areas of policy and education, including 2 legislative committee hearings, a WikiWisdom online report, and the implementation of the MYC Student Survey.
Current Goals
The following goals aim to guide the Alliance towards achieving a Minnesota that supports young people in building their own present and future: • Challenge existing systems to integrate youth voice. • Promote policies that support equitable access to education. • Develop strong systems of engagement and collaboration.
Community or Constituency Served
Founded in 1997 Minnesota Alliance With Youth works with and for youth, engaging them as equal partners in finding the most effective and equitable solutions to our state's graduation crisis. We work with and for youth to ensure that all young people have access to the fundamental resources proven to ensure that youth succeed– the "Five Promises"– Caring Adults, Safe Places, a Healthy Start, Effective Education, and Opportunities to Help Others. The Alliance is a state partner of America's Promise Alliance and proud AmeriCorps partner. The Alliance's AmeriCorps Promise Fellow and VISTA members specialize in creative approaches to multi-sector work, bringing new perspectives to the issues of educational equity, poverty and the achievement gap. The Minnesota Youth Council is a collaboration of young people from across the state of Minnesota working together to empower and mobilize the 325,000+ middle and high school aged people to work towards a Minnesota where no decision is made about them without them!
Geographic Area Served
Statewide in Minnesota