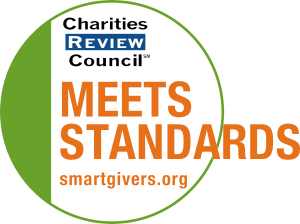 Mission Statement
The mission of Minnesota Adult & Teen Challenge (MnTC) is to assist teens and adults in gaining freedom from chemical addictions and other life controlling problems by addressing their physical, emotional, and spiritual needs.
Impact and Programs
Accomplishments
MnTC remains the largest residential treatment and recovery program in Minnesota. In 2020, 3,156 individual clients were served through MnTC services. Because of a broad base of support, 95% of our clients pay no out of pocket costs. Through sound fiscal management and the highest accountability practices, 85% of all received funds go directly to the clients we serve. The program shows an 80% success rate in graduates from the program according to the most recent independent study report. In 2020, MnTC introduced telehealth services for any Minnesota resident, in order to reach those who are isolated and unable to enroll in our inpatient programming. MnTC built a robust infrastructure to provide outpatient telehealth services for those suffering from addiction. Mobile assessments for those incarcerated and virtual counseling sessions were just some of the tools implemented to help those in addiction. MnTC was featured in over 50 local news stories involving drug & treatment trends and substance abuse prevention. A comprehensive study performed by Newsweek & Statistica found that three of MnTC programs were in the top 10 for best treatment centers in Minnesota. For the second year in a row, MnTC was voted 150 best places to work in Minnesota by the Star Tribune.
Current Goals
Our programmatic goals for the current fiscal year are to offer effective and affordable programs throughout Minnesota with both a long-term, faith-based recovery program and short-term licensed treatment program, allowing us to effectively serve individuals with a broad spectrum of addiction issues; from those seeking treatment for the first time, to those who have been struggling with addiction for many years.
Community or Constituency Served
Adults and Teens
Geographic Area Served
Geographically we serve the entire state of Minnesota, with campuses in Minneapolis, Brainerd, Duluth, Rochester and Buffalo.