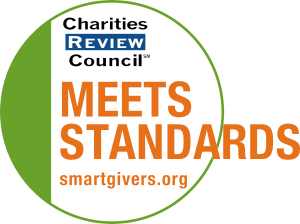 Mission Statement
Merrick Community Services supports individuals and families to navigate life transitions, find health and stability, and promote independence.
Impact and Programs
Accomplishments
In 2017, Merrick served 14,454 households through five key departments: Senior Independence Program – 345 participants served through Merrick's Meals on Wheels, Senior Mobiles Healthy Grocery Drop-off, Referral Services, chores assistance & yard clean ups, and Senior Health & Well-Being Social Groups. Employment Services – 574 participants served through the East Side Job Bank and Construction Workers Training Program. In addition, 20 high school youth worked 7,200 hours for the East Side Summer Jobs program. Family Services– 1,330 participants served through Family Case Management, Parenting Education and Domestic Violence Support Groups for male and female victims. In addition, 1,500 low-income participants received holiday gifts and emergency resources at the annual Holiday Share event. Youth Services – 93 participants served through After-school and Summer Youth Explorers programs. In addition, 595 low-income participants received back packs and school supplies during the annual Back to School Celebration. Food Shelves – 585,833 pounds of food was distributed to over 10,017 households through the Woodland Hills Food Shelf, as well as multiple mobile food shelf locations.
Current Goals
Merrick Community Services supports individuals and families to navigate life transitions, find health and stability, and promote independence. The goals of Merrick are to: Goal 1: Merrick becomes a vibrant community center through a comprehensive and intentional process that leads to the evolution of existing and development of new programs and services. Goal 2: Grounded in the legacy of settlement houses, Merrick has strong external relations, and is known as both a provider of quality services as well as an influencer on broader efforts that impact participant lives and create positive community change. Goal 3: Merrick amplifies and invests in our human capacities and resources to support increased impact. Goal 4: Merrick utilizes an equity framework in all decision making to address issues of bias and systemic inequity within our organization and ensure we are a welcoming organization. Goal 5: Merrick has a sustainable business model, leveraging relationships to create a diverse resource portfolio that includes grants, contracts, individual giving, volunteer support, alternative revenue generation, and operational partners.
Community or Constituency Served
Merrick Community Services offers a continuum of education, nutrition, and social service programs in the following five areas: Employment Services, Youth Services, Family Services, Food Shelves, and Senior Independence Programs. All programming is offered out of the new Merrick Community Center located at the 1669 Arcade Street North. Additionally, Merrick has a second Food Shelf location at Woodland Hills Church as well as several Mobile Food Shelf distributions throughout the East Side Saint Paul community each year.
Geographic Area Served
Merrick's primary service area is the East Side of Saint Paul, which includes Planning Districts 1, 2, 4, and 5, with geographic boundaries that extend from Interstate 35E to the west, Larpenteur Avenue to the north, Century Avenue to the east, and Interstate 94 to the south.