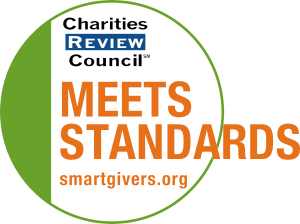 Mission Statement
McLeod Emergency Food Shelf works to eliminate hunger and food-insecurity as well as improve the health and well-being of our community through equitable access to healthy and nutritious foods, community education, and advocacy.
Impact and Programs
Accomplishments
In 2020, MEFS safely distributed nearly 493,000 pounds of food in 7,329 grocery distributions. Unduplicated individuals totaled 4,193 with the duplicated count, those impacted at each distribution, totaling 18,380.
Current Goals
During 2021, McLeod Emergency Food Shelf (MEFS) will continue to be responsible and accountable to the respectful, effective, and efficient avenues of food procurement and distribution. These efforts include the detailed organization of food rescue procurement and client-choice grocery distribution in accordance with adopted SuperShelf standards. Distribution will continue at both distribution sites as well as throughout the service area via the Mobile Outreach Program. A three day provision of food per person is the benchmark. This amount translates to 11lbs. per person. All programming intentionally aligns with the Mission, Vision and Guiding Principles statements adopted at the start of 2020. Is is the organizations intent to also identify up to 5 areas of focus for the upcoming fiscal year and work through the goals established.
Community or Constituency Served
McLeod Emergency Food Shelf serves individuals living in McLeod County, Minnesota and neighboring communities, who are experiencing hunger insecurity and/or those facing crisis situations which impact the ability to conventionally purchase groceries.
Geographic Area Served
MEFS serves any individual in McLeod County, Minnesota and neighboring communities who request assistance. MEFS has two on-site distribution sites, Glencoe & Hutchinson, and a mobile outreach vehicle which travels to the remaining 6 cities within the county including Brownton, Stewart, Plato, Lester Prairie, Silver Lake, and Winsted.