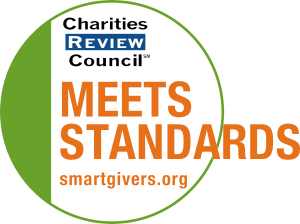 Mission Statement
Believing that the simple act of being resourceful can change the world, Matter is a nonprofit on a mission to expand access to health, next door and around the world. By rallying around this cause, together we can see the value of what is in our own two hands. It is our calling to deliver opportunity, resources and restorative aid to those living in scarcity, to create a world where we all matter more.
Impact and Programs
Accomplishments
In 2015, Matter donated over $2.4 million worth of food, equating to over one million meals, to local community partners. We delivered food to diverse and impoverished communities, including a large Somali population. We had a significant impact in the Twin Cities metro area through the non-traditional avenues used to deliver MATTERboxes. Our MATTERbox program provided meals for 108,730 people in 2015. In addition, our Hospital and Clinic program shipped 600,000 pieces of medical equipment and supplies that were valued at $20 million to hospitals and clinics in developing countries. In 2015, we also engaged 4,513 volunteers (individuals, community groups and corporations) in service opportunities with Matter and we have plans to grow that number to over 5,500 in 2016.
Current Goals
Goal 1: Providing restorative medical aid for 1.5 million people Goal 2: Providing access to healthy food for 1 million people Goal 3: Engaging 25 companies as "Companies that Matter" Goal 4: Fundraising $1.5 million Goal 5: Increasing program sustainability
Community or Constituency Served
We recognize a growing need to expand access to nutritional wellness, education and food to anyone struggling with obesity resulting in diabetes and heart disease. We expand access to health locally in the 7-county Twin Cities metro area, and internationally in predominately developing countries.
Geographic Area Served
Matter expands access to health locally in the 7-county Twin Cities metro area and internationally in 30+ countries (predominately developing countries).