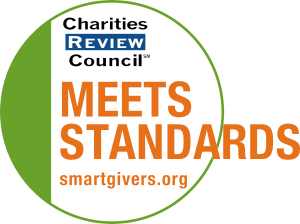 Mission Statement
Lutheran Social Service of Minnesota expresses the love of Christ for all people through service that inspires hope, changes lives and build community.
Impact and Programs
Accomplishments
With the right tools and support, children, individuals and families are staying strong, stable and resilient. LSS of MN provides early intervention and prevention services, supportive shelters and housing options, counseling, education and other customized services. LSS' impact in Fiscal Year 2018, 90% of persons measured are stable, resilient, not receiving services when services are completed. LSS supports individuals with disabilities in making their own decisions that shape their quality of life, empowering them to live the life they imagine for themselves. LSS' person-centered support means our wide array of services are specifically designed to meet the unique needs of individuals in a variety of settings, from traditional supported living homes to host homes and self-directed services. In Fiscal Year 2018, 81% of the 2,500 people with disabilities supported by LSS live in integrated settings. With the right community supports, older Minnesotans are 'Abundantly Aging': staying healthy, choosing to live at home longer, giving back as volunteers and remaining as independent as possible. In Fiscal Year 2018, LSS' impacted 59% of people supported by LSS Senior Companion report greater social connectedness and 82% of LSS volunteers from 2018 returned in 2019.
Current Goals
Current Goals Operational objectives: 1) Altair ACO will work toward implementing a new negotiated valued-based payment structure with DHS for 1,000 individuals. Altair's collaboration with the State of Minnesota in the Business Acumen grant will result in a roadmap to the best future service models for individuals with disabilities. 2) LSS will enhance the use of business analytics in the operations of Personal Support Services to drive further efficiencies; strategically grow Host Homes and Specialized Community Supports by $2 million; successfully transition PICS to a Financial Management Service, achieving the PICS revenue budget; and produce measurable LSS outcomes as our share of our partnerships with Altair, Business Acumen and LSA LifeConnect. 3) LSS will create and establish a meal offering as a Medica Supplemental Health Plan Benefit; continue to grow Community and Neighbor to Neighbor Companions to serve 150 people; serve an additional 100 people through Guardianship Options; and determine the potential of a Caregiver Crisis Respite model of support. 4) LSS will grow housing and service revenue in our newly consolidated Housing Services by 15%; determine the opportunity for strategic growth in Employment Services; continue our work to strategically grow Therapeutic Foster Care to 134 children served per month in preferred counties; and implement CHS's new role as the sole provider of adoption education in Minnesota. 5) Two additional lines of service will integrate evaluation principles and practices into their services and grant reporting. We will obtain the Veteran Ready Certification to enhance our grants fund-raising plan. 6) LSS will obtain COA reaccreditation for the services to which it pertains. 7) We will achieve the annual giving targets spelled out in the FY2019 budget, and secure additional Temp Restricted funding for two lines of service for FY2020. 8) LSS will achieve FY2019 Plan, and complete an Annual Plan for FY2020 that includes merit increases across the organization. Strategic Objectives: Altair will assume our role as the population expert for people with disabilities in Minnesota by taking a stand for the 1 or 2 best value-based options for Minnesota to support this population with key legislators, state administrators, and other providers of the ARRM Coalition, in a manner that avoids the 7% cut to services. We will take responsibility for the "social determinants of health" by documenting the health outcomes of our services for older adults and people with disabilities, and offering opportunities for better health and lower cost to healthcare partners. In response to our listening in urban neighborhoods, we will invest in growing our Family Services – especially our Housing and Employment Services. We will establish physical presence and a reputation of trustworthiness in North Mpls and a neighborhood in Saint Paul, and provide background support for voter registration and advocacy efforts for communities of color. We will continue the implementation of the IDI through mid-level management and our Board of Directors. We will design and implement a Learning Management System (LMS) that centralizes the administration of employee training. We will work with our Synods to discern the role of the Church and LSS in integrating multiple cultures into healthy communities, grow both our deeply engaged congregations and our LSS volunteers by 10%, and launch "My Neighbor is Transgender" to all congregations in Minnesota. We will map out a plan for our office locations and spaces and for the next best uses of our capital campaign and building infrastructure spending capacity.
Community or Constituency Served
Our staff supports 1 in 65 people in Minnesota. LSS has a presence in 87 Minnesota counties that include children, families, people with disabilities, veterans and older adults.
Geographic Area Served
LSS is invested in community base services across Minnesota.