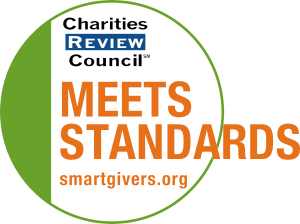 Mission Statement
Little Brothers - Friends of the Elderly is a national network of non-profit volunteer-based organizations committed to relieving isolation and loneliness among the elderly. We offer to people of goodwill the opportunity to join the elderly in friendship and celebration of life.
Impact and Programs
Accomplishments
LBFE's fiscal year runs from July 1 to June 30. The outcomes for our 2017 fiscal year, which ended June 30, 2017, included: Made 6,753 contacts providing individual services to elders; Served 521 unduplicated elders; this consists of 391 elder clients receiving one-on-one Visiting and Advocacy services (including Visiting Volunteer and Friendship and Flowers programs), plus 130 community-at-large elders receiving social event and referral services; Provided 4,106 in-person visits and 1,655 phone visits by programs staff and volunteers; Hosted 41 social activities with a total attendance of 615; and Enlisted 261 new community volunteers and received 9,983 total hours of volunteer service.
Current Goals
In our current fiscal year 2018, LBFE is in the second year of our three-year initiative to expand our capacity, changing our model of service delivery by moving from a staff-based program supplemented by volunteers to a volunteer-based model. Overall Goal: Increase the quality of service and number of elders served in the Visiting and Advocacy Program. Objectives: A. Increase the number of elders served in the Visiting and Advocacy Program from 279 elders to 500 elders with 2,500 engagement hours by the end of FY2018; and eventually serving 1,000 elders with 5,000 engagement hours per month by the end of FY 2019. B. Grow the Visiting Volunteer workforce who are matched to Visiting and Advocacy elders to 500 by the end of FY2018; and eventually to 1,000 by the end of FY 2019 through active outreach, recruitment and orientation. C. Develop and deploy a robust Volunteer Management System that leverages volunteer leaders to manage teams of Visiting Volunteers.
Community or Constituency Served
Elders age 65 and older who are socially isolated and self-identify as lonely.
Geographic Area Served
Minneapolis and St. Paul plus the immediate surrounding suburbs.