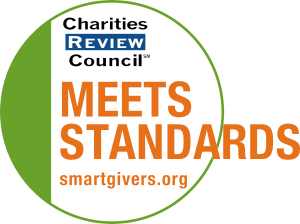 Mission Statement
LifeSource saves lives and offers hope and healing through excellence in organ, eye and tissue donation.
Impact and Programs
Accomplishments
In 2019, LifeSource celebrated 30 years of providing hope and healing through organ, eye and tissue donation to the Upper Midwest. We honored and facilitated the donation decision of 206 organ donors, 789 donors of tissue and 567 eye donors, representing the highest level of organ and tissue recovery for transplant in our organization's history. There is strong support within our community for organ donation with 70% of the population of MN, ND and SD documenting that support as registered donors on their driver's license. We supported 1,221 new families in our aftercare program in 2019 and continue to provide support and services to donor families as they request. Education about the importance and impact of organ donation remains a key priority and more than 1,800 hours of education were provided by volunteer ambassadors. Our recent "Check the Box" campaign had a viral social media reach of more than 2 million views.
Current Goals
For 2020 LifeSource has three strategic priorities and vital strategies associated with each. They are: 1. Sustain organ donor growth. Vital strategies include a) increase authorization b) strengthen hospital and MD engagement c) strengthen service to and engagement with diverse communities d) optimize organ utilization. 2. Foster innovation and expand comprehensive donation services. a) optimize value to tissue and eye processing customers b) expand eye and tissue referral sources c) uphold partner, community and legislative support and engagement d) seek and create strategic alliances to increase value to customers. 3. Improve capability and capacity system to support strategic growth. a) assess organizational systems and structure to support strategic growth b) implement robust capability and capacity management processes.
Community or Constituency Served
LifeSource serves the populations of MN, ND, SD, and three counties in western WI.
Geographic Area Served
LifeSource serves the populations of MN, ND, SD, and three counties in western WI.