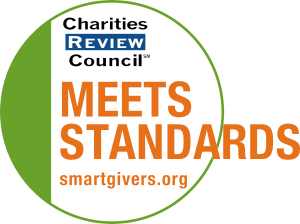 Mission Statement
Lee Carlson Center's mission is to provide exceptional and affordable mental health services for families, children, youth, and adults in our community.
Impact and Programs
Accomplishments
We meet people where they are on their mental health journey. Our clients range from children ages 0-5 and their parents/family; school age children and teens, children with disabling mental illness; children placed in foster care; and adults with severe and persistent mental illness. We serve over 6,000 people annually. Our clinic-based therapy locations provide an anchor in the community. We made a conscious effort to provide physical clinic locations in the community for easier access; the most recent location is just blocks from the new Southwest Light Rail stop. We continue to serve people most in need and those who fall through the cracks. Our focus is in Anoka County and suburban north metro.
Current Goals
Expand and improve access/use of virtual technologies as a means of service to clients that can deliver quality outcomes and reduce access and affordability barriers. Increase community access and services with a new facility in Fridley; this includes an Early Childhood Institute. Expand into new markets with home-based services, county partnerships and foster care services. Identify clients seeking related assistance such as housing, other social services, and foster care prevention services.
Community or Constituency Served
Key client groups served by Lee Carlson Center : • Witnesses, survivors, and perpetrators of domestic violence; • Children ages 0-5 with first time identified mental health concerns; • Adults with Severe and Persistent Mental Illness (SPMI); • School age children ages 5-21; • Couples and families in need of support; • Children living in foster care; • Children cared for informally by non-biological parent (ie. friend, sibling, grandparent or other kin or fictive kin); • Adults and children impacted by traumatic events; and • Parents of those impacted by mental health issues. Current services* : Our clinical team works with individuals and families and sees clients starting at 6 months and through every age and stage of life in the Twin Cities area. Our Services for adults, children, youth and families include: • Individual & Group Therapy • Psychological Testing & Assessment • Art Therapy • Integrative and Holistic Treatments • Trauma Therapy • Psychiatry and Medication Management • Couples Counseling • Parent Support & Coaching • Family Therapy • Play Therapy
Geographic Area Served
Lee Carlson Center serves the North Twin Cities Metro, Anoka and Hennepin Counties and beyond.