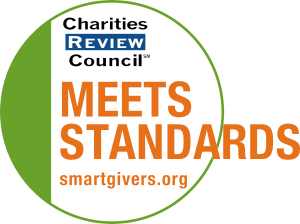 Mission Statement
The mission of Lakes Area Youth Service Bureau is to "Ensure the Success of Youth." Programs and services are developed to reflect our belief that youth will be successful when: • relationships are strong • communities are caring • families are involved and supportive • harmony is restored • and youth have the skills and opportunities for citizenship LAYSB values, encourages and in many cases, mandates the participation of parents in all of our programming. We are dedicated to the well-being of youth and families and to the prevention of juvenile delinquency. Healthy Relationships…. Meaningful Involvement…Relevant Learning experiences is what LAYSB is all about.
Impact and Programs
Accomplishments
In 2014, LAYSB worked with 1,741 youth, families and volunteers: 350 first-time and low-level youth offenders completed the Community Justice Program 125 at-risk youth and their families were provided counseling, intervention and support 92 youth participated in Our Place Addictions Recovery Services 15 at-risk youth were matched with an adult mentor for more than 6 months 452 children and youth participated in teen enrichment & leadership services. 513 individuals in our communities received parenting services 194 community adults participated as volunteers Community Justice/Diversion/ • 79% of youth referred to the program due to illegal activities (property offenses, assault, alcohol and drug offenses, status offenses) had no further involvement with the juvenile justice system one year after program completion. • 83% of youth completing the Community Justice/Diversion program and 72% of counseling clients reported increased decision-making skills one year after program completion. • 85% of youth completing the Community Justice/Diversion program reported a greater understanding of how their behavior and choices affect themselves and others. • 63% of youth completing Teen Intervene services reported reducing or quitting their chemical use. Youth and Family Counseling • 82% of clients completing counseling reported improvement in the problem they addressed in counseling (of those, 22% reported significant improvement). • 73% of clients completing counseling reported significant improvement in relationships with family and friends. "Our Place" Teen Recovery Program • 51% of recovering clients attended Our Place Recovery Group more than once during the year • 30% of recovering clients attended on an on-going basis(4 or more sessions) Teen Enrichment and Leadership Activities • 88% of participants participate on a regular basis • 85% improve or maintain a positive attitude toward school • 98% improve or maintain positive behavior/social skills within the program • 81% demonstrate a sense of mastery • 94% improve or maintain average or better grades in school • 58% reported that they would have been home alone, unsupervised, home with siblings or hanging out with friends had they not participated in the after-school activity. Making Connections Mentoring Program * 100% of matches lasted more than six months (70% lasted more than 12 months) • 67% of youth achieved 50% or more of their goals and 100% maintained positive behavior. • 45% of youth improved or maintained a positive attitude toward school • 78% of youth improved or maintained average or better grades in school • 78% participated on a consistent, ongoing basis Youth Community Service Participants • 94% felt that the work they did was meaningful • 88% felt better about themselves after doing community service • 96% felt valued and respected while doing the service • 77% of participants said they would volunteer as a result of doing community service.
Current Goals
1. Secure ongoing and stable funding sources for new and existing programs and services 2. Secure permanent home for LAYSB 3. Increase organizations visibility in our service community 4. Expand counseling mental health services focusing on school-based counseling 5. Develop/Implement social enterprise program: Tried and True Small Engines
Community or Constituency Served
LAYSB works with youth ages 10-18 and their families who are struggling at home, in school and the community. Opportunities offered include Intervention Services/Community Justice programs, Youth & Family Counseling, Youth Job Services, Enrichment and Mentoring Programs, and Parenting Support & Education. To learn about specific activities please visit our website at www.ysblakesarea.org.
Geographic Area Served
We serve the communities of the Forest Lake School District #831 including Forest Lake, Hugo, Scandia, May Township in Washington County; Linwood, Lino Lakes and Columbus in Anoka County, and Wyoming in Chisago County. In addition, LAYSB serves all communities and school districts in Chisago County.