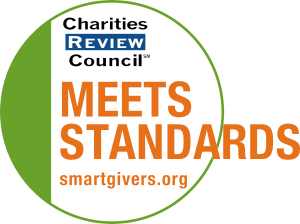 Mission Statement
Inspired by Jewish values, Jewish Family Service helps individuals and families build on their strengths to develop the skills and confidence to meet life's challenges with dignity.
Impact and Programs
Accomplishments
In 2018, Jewish Family Service of St. Paul served over 1070 individuals throughout the Twin Cities Metropolitan area. We serve everyone, regardless of nationality, faith, language, gender, and preference. We provided therapeutic counseling to 147 persons, couples and families to help them address areas of concern in their lives. Our Aging and Disability Services programs provided care management, case management, depression screening, art therapy and family consultation services to 1,420 individuals to help them remain healthy and vibrant and avoiding becoming isolated. We delivered over 7,000 hot, nutritious, Kosher meals on wheels and provided emergency financial assistance that helped 65 families avoid eviction, foreclosure and utility shut-off.
Current Goals
Jewish Family Service of St. Paul intends to continue the high level of programming that we are known for in the areas of Counseling and Senior Services. In addition, in 2019 our LEAP (Life Enrichment Action Program) began an exciting program, funded by the State of Minnesota's LiveWell grant, that will help address and alleviate symptoms of depression in Seniors. The exciting aspect of this program is that the intervention will be done utilizing tele-counseling sessions. Seniors residing in remote areas are being given an iPad to use during their sessions and will learn to use video conferencing as a way to reduce feelings of isolation and depression. JFS has also expanded our LEAP program to focus on the health of Caregivers in our community. Through a grant from the Minnesota Area Agency on Aging (M.A.A.A.) JFS will identify and address emotional health issues affecting people caring for vulnerable, needy family members and friends. JFS also expanded our Community Chaplaincy program to include a full-time Chaplain to work with isolated and non-affiliated persons in need of spiritual services.
Community or Constituency Served
JFS provides services throughout the Twin Cities Metro area, with a concentration on the East Metro and the counties of Ramsey and Dakota.
Geographic Area Served
Greater Twin Cities Metropolitan area, though our concentration is the East Metro and the counties of Ramsey and Dakota.