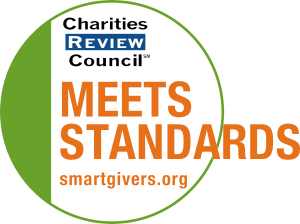 Mission Statement
The mission of Interfaith Outreach & Community Partners is to engage the heart and will of the community to respond to emergency needs and create opportunities for all to thrive. Our vision is to build a vibrant community where everyone counts and all sectors and systems work together for the good of all.
Impact and Programs
Accomplishments
Interfaith Outreach addressed struggles associated with suburban poverty through discovering community needs and opportunities, engaging stakeholders and partners, and delivery of services in six impact areas: Food, Family Support, Housing and Neighborhoods, Education and Youth, Employment, and Transportation. Key insights from FY19 focused on: the attrition of affordable family rental housing, unmet mental health needs, increased diversity in the community, elevating the voice of our client community, and the growing opportunity and achievement gap for kids from low-income families and/or of color. We worked together with our partners, donors, volunteers and families to address complex community issues and leverage resources for community impact. 1,941 volunteers contributed 61,497 service hours. We delivered comprehensive services to help 1,943 families resolve immediate crises, meet basic needs, and stabilize. 54% of these families moved forward with fewer emergency needs, navigated barriers, and pursued opportunities to achieve short- and long-term goals. Nearly 1 million pounds of food and household goods were distributed in the food shelf. $1.4 million in rent assistance prevented homelessness 1,174 times, keeping families anchored in a caring community. 950 kids were supported through educational and enrichment services aligned with the community-wide Great Expectations Initiative. 1,302 families received case management services and were linked with resources that resolved an immediate need and a plan to move forward. 425 families received transportation assistance that kept them moving toward their goals. 238 people worked with Employment Services to address work readiness barriers, build skills, develop and implement job search plans, secure and retain employment.
Current Goals
Our 40th Anniversary year is shining the light on three growing edges of our organizational work in housing, education, and mental health. We are in year one of a 4-year plan to: expand affordable housing opportunities, enhance kindergarten readiness and academic success of children and youth ages 0-22, and increase access to mental health services. Our Client Services Team is working on 4 main goals. Goal #1: Deliver high quality services that respectfully meet the complex needs of a diverse client community through continuous reflection, client input, evaluation and program improvement. Goal #2: Maintain a high level of cross-program collaboration and strengthen the connection between program delivery and the Great Expectations Initiative. Goal #3: Continue to explore the role of Client Voice in our work while refining our shared vision and moving into implementation of initial strategies. Goal #4: Use data and stories to help internal and external audiences better understand client struggles, including the history, context and systems that affect those struggles, and the impact of shared work. Our Community Engagement Team is working on 3 programmatic goals in the current fiscal year: deepen and broaden volunteer engagement to meet organizational resource needs and bring to life the mission and vision of Interfaith Outreach; deliver high quality volunteer-led food shelf programming through reflection, client input, evaluation and program improvement; deliver high quality volunteer-led special programs (Rides Program, Birthday Shelf, Baby Layettes, Back to School Program, Holiday Gift Program) through reflection, client input, evaluation and program improvement.
Community or Constituency Served
Interfaith Outreach primarily serves families, children and individuals who are struggling financially. 93 percent are households within 200% of the federal poverty level. We also serve households on low/fixed incomes (seniors and adults with disabilities), newly struggling families facing an unexpected financial crisis, and families/individuals experiencing homelessness.
Geographic Area Served
Our service area includes 8 communities located in west Hennepin County in Minnesota: Hamel, Long Lake, Medicine Lake, Medina, Minnetonka Beach, Orono, Plymouth, and Wayzata