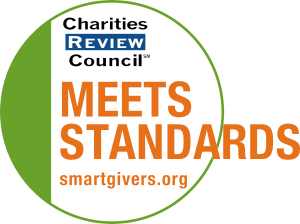 Mission Statement
The mission of the Immigrant Law Center of Minnesota (ILCM) is to enhance opportunities for immigrants and refugees through legal representation for low-income individuals of all nationalities, and through education and advocacy with diverse communities.
Impact and Programs
Accomplishments
In 2014, ILCM demonstrated its commitment to expanding legal services to meet the growing and changing needs of Minnesota's immigrants by hiring two legal staff to support Hmong and Somali language and culture capacity expansion. The new staff have increased ILCM's ability to serve Hmong and Somali immigrants and strengthened ILCM's relationship with the Hmong and Somali communities in Minnesota. ILCM continues to use its expertise to advocate at the state level for systems reform, and to ensure organizational stability by increasing development capacity. In the past year ILCM pursued the passage of a transportation omnibus bill which, although not yet passed, included a section on driver's license reform which would allow immigrants and refugees without other identification to drive, open bank accounts, and further participate in the economy.
Current Goals
ILCM fulfills its mission through three goals: 1. First, remedy legal problems by providing quality immigration legal services to low-income immigrants and refugees of all nationalities; 2. Second, prevent legal programs by providing law-related education to immigrants, refugees, and communities, and; 3. Third, raise public awareness of immigration issues, encouraging sound public policy that protects immigrants' universal human rights and is both compassionate and practical.
Community or Constituency Served
The Immigrant Law Center of Minnesota serves immigrants and refugees of all nationalities, income levels, and case types, regardless of authorization status. In 2014, ILCM clients came from 110 different countries. 41 percent were from Mexico, 18 percent from Asia, 17.5 percent from Africa, 13 percent from Central America, 3.5 percent from South America, and 5.5 percent from Australia, Oceania, Canada, or Europe. All earned less than or equal to 187.5 percent of the federal poverty guidelines.
Geographic Area Served
The Immigrant Law Center of Minnesota serves clients across the state out of two offices in Saint Paul, one in Worthington, and one in Moorhead. Roughly 20 percent of clients resided outside the Twin Cities metropolitan area.