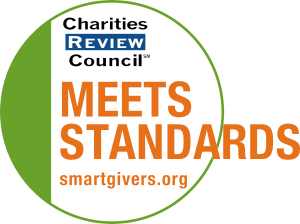 Mission Statement
Immigrant Law Center of Minnesota enhances opportunities for immigrants and refugees through legal representation for low-income individuals, and through education and advocacy with diverse communities.
Impact and Programs
Accomplishments
In 2017, ILCM provided legal services in 4,582 individual cases across programs. The outcome of each case affects, on average, three family members, bringing the total number of people represented to 13,746. ILCM's clients came from 113 countries, and all earned equal to or less than 187.5 percent of federal poverty guidelines. In addition to direct legal services, ILCM staff reached 9,241 individuals through over 200 education and advocacy presentations, in addition to countless individuals reached through numerous appearances on radio and television programming.
Current Goals
As previously stated, last year ILCM created a strategic plan that will take us through 2020. These were the goals listed from the plan that we will continue to work on. Goal 1: Ensure and develop sound organizational infrastructure by prioritizing staff, funding, and use of technology. ILCM believes its internal strength depends on having reliable, hardworking, diverse staff, flexible, diversified funding sources, and technological infrastructure that supports efficiencies. Goal 2: Expand the community's mindset and knowledge base. ILCM aims to influence the dominant narrative depicting immigrants' and refugees' experiences and rights, and expand the mindsets of anti-immigrant populations. It also aspires to expand immigrants and non-immigrant allies' understanding of immigration-related legal issues. Goal 3: Continue to expand and enhance access. ILCM aims to expand access to their services and coordinate with other organizations to ensure clients' immigration legal needs are holistically met. Cross-cutting Goal 4: Diversify and deepen strategic partnerships for greater impact. ILCM aims to strengthen its mission by intentionally developing relationships with government agencies, schools, community-based non-profits (e.g., community organizing or holistic service), private companies, pro bono lawyers, and other volunteers. The goal of developing partnerships cuts across all other goals, as it is a means to realizing ILCM's other priorities.
Community or Constituency Served
We serve low-income immigrants and refugees throughout Minnesota.
Geographic Area Served
We serve immigrants and refugees throughout Minnesota. Sixty percent of clients resided in the seven-county Twin Cities metropolitan area, including Ramsey and Washington Counties, and were served from two offices in Saint Paul. The remaining 40 percent of our clients are served through three satellite offices located in Worthington, Moorhead, and Austin.