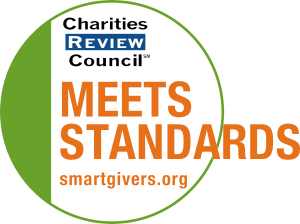 Mission Statement
ICA Mission and goals: • To offer hope as we provide assistance to our neighbors in need • To uphold the dignity of our neighbors in need as they strive for self-sufficiency • To share the ongoing work of assisting our neighbors in partnership with the congregations, organizations, businesses and individuals in our communities • Our belief and goal is that ICA's presence in our communities makes our neighborhoods more stable and secure.
Impact and Programs
Accomplishments
ICA's mission statement includes our belief that our presence in our seven communities makes our neighborhoods more stable and secure. However our impact comes down to individuals. Over 5,800 individuals last year living below 200% poverty used ICA services. Each month neighbors were making decisions on whether to feed their families, pay their rent or utilities, buy medications or repair their car in order to get to work. When neighbors get $650 worth of food for a family of 4 from ICA, they can use that part of their budget to pay for other life necessities. The food we provide prevents over 1 million missed meals in FY 2018. By providing 65% perishable food, primarily fresh fruit and vegetables, ICA impacts the health of our community. Children have food so they are ready to learn and grow. Families can then use the dollars they budgeted for food for other basic needs, Through our food rescue program with 13 local grocers, we improve the health of our community with donated nutritious fruits and vegetables while keeping over 900,000 pounds of food from landfills. Our Housing Stability programs last year impacted 469 individuals who were able to stay in their homes as ICA contribute 1-2 months rent/utility assistance. We also provided 795 transportation assistance services, primarily with bus cards to ensure neighbors got to work and the food shelf.
Current Goals
Program Objective #1: To eliminate hunger in our communities during ICA's fiscal year 2019, ICA will provide over 1.1 million meals for 5,300 individuals in our 7 communities through our Food Programs: Client choice food shelf, Emergency bags, Mobile food shelf, Home delivery, School snack bins, School weekend bags and Nutritional Assistance Program for Seniors (NAPS). ICA staff will purchase nutritious food. Staff with the help of volunteers will secure over 1 million pounds of food from our local grocery partners. Program Objective #2: The majority of food our clients eat is from ICA. So during our fiscal year 2019, to promote good health and ensure ICA is providing nutritious food to our clients, we aim to have over 60% of the food clients select be perishable foods including fresh fruits and vegetables, meats, deli and dairy items. Staff and volunteers will randomly select 1 month during our fiscal year 2019 to measure the amount of perishable foods client take. This amount will not include nonperishable food (which can also be nutritious) or our non-food items. Program Objective #3: ICA's Housing Stability Assistance helps avert an immediate crisis and avoids the long-term negative effects of having an eviction record. ICA's programs will effect 1300 individuals by providing housing stability and transportation assistance. ICA provides this preventative assistance for "solvable situations"; neighbors needing temporary assistance with rent, mortgage, utilities, and transportation due to unforeseen circumstances. As naturally occurring affordable housing (NOAH) may begin to decrease with the Southwest Light Rail Transit coming through our communities, ICA will continue to join with neighbors to work toward preservation of NOAH or building new affordable housing. Program Objective #4: ICA will also provide employment support to over 100 clients. Our Employment Specialist provides individualized job search, resume writing, and interview skills assistance to clients who are unemployed/underemployed. Employers will set up tables at ICA throughout the year to encourage applications. We propose that 50% of the clients served will find a job.
Community or Constituency Served
ICA assists those in seven western suburban Hennepin County communities who are struggling to feed their families and trying to make ends meet. Some families only use our food services, others our food and homelessness prevention services. Many also use our employment support. However, when our clients, over 5,000 each year, use one or more of our programs, they can become self-sufficient once again. 60% of families using ICA are below 100% federal poverty guidelines (<$25,100 annually for a family of 4), 35% are below 200%. 41% of our families have at least one working adult yet low wages and underemployment cause some family members to work 2-3 jobs and they still cannot earn enough meet the housing costs, making it difficult for our clients' lives to stabilize. 46% are households with children 34% are children under age 17 31% are single adults 9% are seniors 28% identify as African American, 12% Hispanic/Latino, 41% Caucasian/White, 8% Multi-racial, 11% Other 25% are neighbors new to ICA 44% visit ICA less than 3 times a year; 23% visit ICA monthly
Geographic Area Served
ICA serves the western Twin Cities, MN residents living in the suburbs of Hopkins (55%), Minnetonka (35%), Excelsior/Deephaven/Shorewood/Greenwood/Woodland (7%), Homeless/Staying with others (2%) and Out of Area (1%).