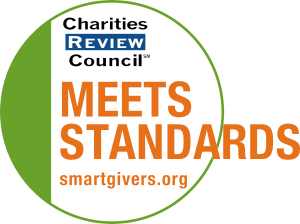 Mission Statement
Hunger Solutions Minnesota works to end hunger in our state. We take action to assure food security for all Minnesotans by supporting programs and agencies that provide food to those in need, advancing sound public policy, and guiding grassroots advocacy.
Impact and Programs
Accomplishments
Through our Minnesota Food HelpLine, we assisted 6,759 callers in finding local food resources and enrolling in federal nutrition assistance programs including the Supplemental Nutrition Assistance Program (SNAP). Calls to the HelpLine increased by 35% from 2014 to 2015, highlighting the growing need for food assistance throughout the state. Hunger Solutions' SNAP Rx program established partnerships with Twin Cities healthcare facilities in order to provide food insecure patients with referrals to the HelpLine. This innovative program made 76 referrals to the HelpLine in 2015, leveraging strategic cross-sector relationships to assure food security for especially vulnerable populations in Minnesota who are in particular need of adequate food to support good health. In 2015 we expanded our SNAP outreach capacity by taking on administration of the Market Bucks program. Market Bucks allows SNAP recipients to use their benefits at local farmers markets and receive up to $10 in addition produce at no cost. Hunger Solutions' administrative role in Market Bucks will facilitate new relationships with anti-hunger champions in the agricultural sector while additionally promoting the use of the HelpLine as a resource for healthy, affordable food.
Current Goals
In the coming year, Hunger Solutions Minnesota will continue to work towards increased food access for all Minnesotans, especially for the low-income. We will conduct outreach through the Minnesota Food HelpLine that will connect food-insecure Minnesotans with local and federal resources to combat hunger. Our body of programs, including SNAP Rx and the Market Bucks program, will work side by side to increase our impact on building food secure communities. Through SNA P Rx we will partner with 5 new health care facilities to implement a food insecurity screening and referral process. This work will leverage new avenues and community allies to bridge the gap between hungry individuals and both short-term and longer-term emergency food resources. Our work with the Market Bucks program will increase access to healthy, affordable foods. We aim to increase the number of farmers markets that participate in the program, while additionally increasing the number of SNAP recipients who use their benefits to purchase fresh fruits and vegetables at farmers markets.
Community or Constituency Served
Hunger Solutions Minnesota serves low-income individuals and families throughout the state. Our work is focused on food-insecure community members at risk for hunger and other symptoms of poverty.
Geographic Area Served
Hunger Solutions Minnesota serves the entire state, providing hunger relief services to community members in all 87 counties in Minnesota.