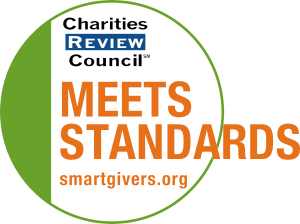 Mission Statement
Hunger Solutions Minnesota works to end hunger in our state. We take action to assure food security for all Minnesotans by supporting programs and agencies that provide food to those in need, advancing sound public policy, and guiding grassroots advocacy.
Impact and Programs
Accomplishments
Hunger Solutions is a highly efficient organization. 95.4% of our funding goes directly to our programs. We are proud to use your donation in ways that will have the greatest impact on ending hunger in our state. - In 2017, we administered nearly $2.1 million in state grants to 276 local food shelves. - We coordinated the 2017 annual Summer Food Shelf Challenge which leveraged a $100,000 grant from Open Your Heart to the Hungry and Homeless to raise $1.2 million in local funds for 155 neighborhood food shelves. - In 2017, Hunger Solutions continued our successful statewide Market Bucks program, encouraging SNAP clients to visit local farmers markets. In total, 87 farmers markets across the state redeemed $179,563 in Market Bucks, with all of that revenue going to support local growers directly. Coupled with $198,143 in SNAP/EBT purchases, these expenditures leveraged an estimated $676,093 in economic activity throughout the summer. - This past year, we partnered with health care clinics to further develop SNAP Rx, an innovative screening protocol for doctors and nurses to help identify patients with food insecurity and get them connected to food assistance resources via our HelpLine. With 160 lifetime referrals, the project continues to grow – by early summer 2018, our list of partnerships will include 15 locations, with another three clinics pending.
Current Goals
In the coming year, Hunger Solutions Minnesota will continue to work towards increased food access for all Minnesotans, especially for the low-income. We will conduct outreach through the Minnesota Food HelpLine that will connect food-insecure Minnesotans with local and federal resources to combat hunger. Our body of programs, including SNAP Rx and the Market Bucks program, will work side by side to increase our impact on building food secure communities. Through SNAP Rx we will partner with new health care facilities to implement a food insecurity screening and referral process. This work will leverage new avenues and community allies to bridge the gap between hungry individuals and both short-term and longer-term emergency food resources. Our work with the Market Bucks program will increase access to healthy, affordable foods. We aim to increase the number of farmers markets that participate in the program located in food deserts, while additionally increasing the number of SNAP recipients who use their benefits to purchase fresh fruits and vegetables at farmers markets.
Community or Constituency Served
Hunger Solutions Minnesota serves low-income individuals and families throughout the state. Our work is focused on food-insecure community members at risk for hunger and other symptoms of poverty. Hunger Solutions serves all low-income residents in 87 Minnesota counties. The latest U.S. Census Bureau data indicates there are 772,617 Minnesotans living at or below 125% of Federal Poverty Level, which is the number we use an official count for total population served. As a demographic metric, we consider anyone qualifying for federal food programs as the core of our target population. And, by definition, low-income is considered at or below 200% of Federal Poverty Level, so everyone in our target population is considered economically disadvantaged, or low income.
Geographic Area Served
Hunger Solutions Minnesota serves the entire state, providing hunger relief services to community members in all 87 counties in Minnesota.