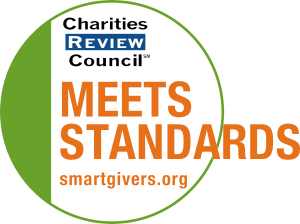 Mission Statement
To work in partnership with others to provide safe, durable, affordable housing for Minnesota's homeless, veterans and others in need.
Impact and Programs
Accomplishments
The BATC Foundation's mission is to work in partnership with others to provide safe, durable, affordable housing for Minnesota's homeless, veterans and others in need. We partner with service providers to create and restore their transitional housing facilities. We then leverage the talents and resources of builders, remodelers, and industry suppliers to build new or renovate existing transitional housing facilities. We create tangible housing solutions at a significantly discounted cost to the nonprofit service partner. In 2018, the BATC Foundation partnered with three service organizations on their construction projects. We saved these organizations approximately $552,000 in construction costs of a retail construction value of $683,000, which is an 80% savings to partnering service providers. Through our partnerships, 23 beds and 11,000 square feet of transitional housing were added or renovated for homeless Minnesotans including women Veterans, mothers and children living in a chemical dependency treatment facility, and women and children fleeing domestic violence. We build dignified transitional housing residences for service organizations that provide housing for those experiencing homelessness in our communities. We build new lives through housing.
Current Goals
For the current year, the BATC-Housing First Minnesota Foundation continues its focus on homelessness. We will be building two shelters for homeless veterans in collaboration with the service organization Minnesota Assistance Council of Veterans (MACV). The first is for a homeless veteran family, and the second is for four unrelated homeless veteran men. In addition, we will be remodeling at least two units for the service organization Avivo, which provides chemical dependency treatment (as well as other wraparound services) for women in recovery (which allows their children to live with them). Additionally, to our shelter/ construction projects (new and/or renovation), we will develop stronger relationships with our non-profit service providers and continue to select strategic shelter development projects; Expand community outreach efforts to increase awareness within the homebuilder industry and housing community about the work of the Foundation; Continue to partnership with local colleges and universities to increase awareness of the scholarship program in efforts to attract a new and diverse talent into the homebuilding industry.
Community or Constituency Served
Homeless, Disabled Veterans, Youth, Women, Seniors, Low Income, Disabled, Domestic Violence, At-Risk to become homeless.
Geographic Area Served
Twin Cities Metropolitan Area