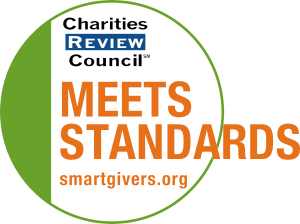 Mission Statement
Hope Community creates connections that strengthen the power of community members and communities. We cultivate community leaders, build community capacity, care for the housing and community spaces we develop, and pursue equity and diversity in all we do.
Impact and Programs
Accomplishments
Hope Community continued asset management for 173 units of housing including 31 units reserved for long-term homeless adults (85% affordable) that are home to 475 children, youth and adults – 45% children. Businesses in Hope's commercial space include Twin Cities Child Care (at full enrollment with 120 kids and 37 jobs), and a neighborhood market. We continued work with partner, Aeon, to complete funding and begin South Quarter Phase IV (90 new and 30 rehabbed units). We began construction at the end of 2014. This final phase includes 5,000 square feet community garden space. Working with the Land Stewardship Project and other partners, Hope is leading the development of and programming for this new urban agricultural space. Hope is building strong community for the long-term and community connection is at the core of our mission. Over 1,000 youth and adults were involved in learning, leadership, art, community building and organizing. Hope brought significant investment to the neighborhood through extensive connections to the city, county, state and other local organizations, universities and colleges, the local business community, Minneapolis police, politicians, and decision makers around critical issues like safety, education, and citizenship. It is this multi-layered hub that Hope is building which offers the most potential for impact with finite resources.
Current Goals
Hope Community will continue innovative approaches to community development, building on the Hope model of community engagement integrated with real estate development and ownership. We will continue to maintain our properties as assets, and whether through ownership or other means, maximize community stability and preservation of housing affordability. Buildings alone can't change a neighborhood. Just as we developed a critical mass of physical development for major change, we are known for our innovative approach that engages hundreds of adults and youth every year who come together to create possibility for themselves and for their community. Children and youth are a priority. We continue to build a supportive, relational environment and engage over 1,000 diverse, low income people in multiple year-round strategies. Many people at Hope are using the programs to build their own skills and lives, and many are relating across programs. People are getting involved in multiple programs, and are taking on leadership roles. Over 40 partnerships expand our impact. This work is not about Hope doing for people; it is about people doing for themselves.
Community or Constituency Served
Hope Community works with diverse adults and youth to build leadership and multi-cultural networks in a community known for isolation.
Geographic Area Served
Hope Community, Inc. is a 38 year-old community development organization located one mile south of downtown Minneapolis. In one of the most economically challenged and diverse areas of the city,