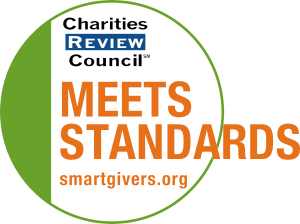 Mission Statement
Hennepin Health Foundation supports the Hennepin Healthcare mission: We partner with our community, our patients, and their families to ensure access to outstanding care for everyone while improving health and wellness through teaching, patient and community education, and research.
Impact and Programs
Accomplishments
Hennepin Health Foundation provided implementation support for the Delta Dental Oral Health Center at Hennepin Healthcare. This $4.6 million grant from Delta Dental of Minnesota Foundation assists Hennepin Healthcare provide best in class dentistry for undeserved patients, especially those with special needs and complex medical conditions that need unique services available at a hospital-based dental clinic. HHF impacted many programs with the disbursements from the Small Grants Program such as build out of an Adult Psychiatric Procedure Room, purchasing advanced life support training simulation monitors, and build out of the family lounge in the Knapp Rehabilitation Center. HHF also provided the major art installation in the Hennepin Healthcare Clinic and Specialty Care Building, extending 4 floors and visible from the street. The piece, by Martin Donlin, illuminates images of life, hope, healing, and a sense of belonging to a community inclusive of our patients, families, and staff. The narrative design incorporates the Minnesota iconic element of water as a symbol of life and resiliency. The 15 panels tell a story that started as a unique collaboration between Donlin and local environmental poet Laurie Allmann, who was commissioned to write the corresponding poem Mirroring the Light. Together the poem and design describe the transformation of water and life, shown through nurturing figures and wildlife ascending from a single plant to the heavens, spanning from 1st to 4th floor, all while acknowledging local hallmarks and heritage.
Current Goals
In 2018, Hennepin Health Foundation will begin a major fundraising campaign in support of the development and operation of a two-generation, integrative, trauma-healing center for families with young children on the Hennepin Healthcare campus. Specifics to come out in May 2018.
Community or Constituency Served
Hennepin Healthcare (Hennepin County Medical Center) is a mission driven health system and academic medical center with a focus on improving health and wellness in the community through expert patient care, innovation, research and teaching. Hennepin Healthcare serves patients from birth through end of life care. Patient population racial demographics, as measured in 2014, shows that Hennepin Healthcare serves patients from the Black (33% of patients) and Hispanic/Latino (20%) communities in much higher percentages than those reflected in Hennepin County. Hennepin Healthcare also serves American Indian patients (3%) at three times the percentage rate of American Indian residents within Hennepin County. In 2015, 24% of Hennepin Healthcare patients listed a preferred language other than English such as Spanish 67% and Somali 12%.
Geographic Area Served
Hennepin Healthcare (Hennepin County Medical Center) provides care for patients from all 87 counties in Minnesota, with the majority of patients residing within Hennepin County, and more specifically within the eastern half of the county. Hennepin Healthcare's teaching and research activities extends its reach into the upper Midwest.