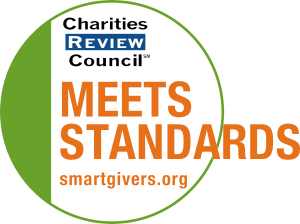 Mission Statement
Hammer Residences, Inc. provides adults and children with developmental disabilities the opportunity to experience life to its fullest.
Impact and Programs
Accomplishments
Hammer's 2017 Strategic Goals had three key strategies. The first was continued financial stability. This goal was achieved by a positive bottom line budget for 2017. The budget is reviewed quarterly by the Finance Committee. The second goal was to increase family engagement at Hammer. The Development Department ran a Family Matters Campaign in 2017 which resulted in an increase in both the number of families donating to Hammer as well as $100,000 total increase from the previous year. In addition, Hammer saw a 7.5% increase in family members becoming volunteers. The final goal was to find ways to live in a reduced workforce environment. Hammer's goals were met which included implementing new mobile friendly scheduling and payroll software, and scheduling conversations with Directors and Managers about new models of staffing. Mobile friendly software is a benefit to staff and increases staff satisfaction in the workplace. It is the most requested item from our meetings.
Current Goals
1. Ensure continued financial stability as traditional service and funding models change 2. Increase family engagement in Hammer 3. Learning to thrive in a time of less staff
Community or Constituency Served
Since 1923, Hammer has provided innovative services and residential supports for people living with developmental disabilities such as Down syndrome, autism and traumatic brain injury. Honoring individual self-direction, Hammer offers a significant array of person-centered services designed to increase independence while meeting the physical and emotional needs of the people we serve. We often support individuals throughout their entire lives. Sixty-four individuals we serve residentially have called Hammer home for more than twenty years.
Geographic Area Served
Today, we serve 1,942 individuals with disabilities – 282 in our 36 group homes and 10 apartment programs throughout the western suburbs of Hennepin County. Our group homes and apartments are in the following communities: Crystal, Eden Prairie, Edina, Golden Valley, Maple Grove, Minnetonka, New Hope, Plymouth, St. Louis Park and Wayzata. Another 1,660 Minnesotans with disabilities are served through our customized support services.