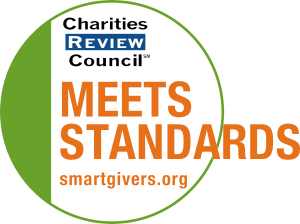 Mission Statement
TRANSFORM-EQUIP-MOBILIZE-SUSTAIN "Building godly leaders of integrity, so that Haitians are empowered to rebuild their nation for God's glory." The mission is based on Isaiah 61:1-4
Impact and Programs
Accomplishments
All staff in Haiti is Haitian and they oversee operations in Haiti. HTC PROGRAM: 1.Transform: Troubled youth of Haiti. Repair broken relationships with God, self, others and their environment. 2.Equip: Empower them through LIFE skills training, educational and vocational scholarships, mentor to sustain life changes and live life of dignity. 3.Mobilize: Them to be catalysts of change, to rebuild THEIR nation. 4.Sustain: Connect them with the local church, marketplace, and strategic partnerships to restore the health and future of Haiti. Local church started by graduates now has 5000 weekly attenders at 4 campuses. 2022 Outcomes Student Outcomes: HTC has established systems to monitor graduates for five years. These include regular communication with schools, employers, churches, and neighbors. 178 young men and women were served this past year, 100% of staff have remained committed and stayed in country, 4 Graduations of students, 83% of students graduated from the program, 100% have mentors, 95% committed to a new lifestyle, 100% have access to Alumni care, 79% of graduates serve in their local communities and churches, 51 Graduates are furthering their educations via vocational, professional, or undergrad/graduate programs, 600 Volunteers: HTC Graduates/students and Rendezvous Christ Church (RVC) participated in "Another Option" campaign. In partnership with the Mayor of Delmas they served 1300 hot meals, shared the gospel, and handed out Bibles.
Current Goals
Measurables: 1. Purpose 6 Target Communities Identified & 40k People Engaged, Alumni Center is Fully Staffed and Resourced, Traction Implemented and VTO Page 2 Developed In-Country by Haitian Staff, Clarification and implementation of HTC/RVC Partnership, Intentionally Pray for and Advocate for Christian Leaders to be Raised up in Government Positions (7k Prayer Warriors), Women's Transition Housing Purchase 2. People 40% HTC Positions are Staffed by Competent Graduates, Right People / Right Seats in Leadership Roles (COO/HR Support) , Implement Haiti Foundation Member Development Program, Build Haiti Foundation Capable of Strategic Oversight 3. Profit/Program Good Metrics Established and Reported Regularly (Financial/Gift in Kind/Volunteer Engagement/Student Outcomes / etc.), Expand fundraising into 2 new markets, 30% of Fundraising Comes from Donors outside MSP, 1 Profitable/Sustainable Economic Enterprise Established and Staffed by Students and Graduates, 50% Operations Funded outside current Top 20 donors, 3% Operations Funded from Haiti
Community or Constituency Served
8 targeted neighborhoods in the Port au Prince area. These communities are characterized by rampant poverty, and gang violence. 54% of Haitians are under age 25. Haiti Teen Challenge confronts the life-controlling issues of addiction, sex, gang membership, trafficking, and crime. We focus on young men and women ages 16-25. Focus on partnerships increases the HTC impact on the greater Port-au-Prince area providing sustainability through the local church, prevention programs for children, relief, and support for hurting communities and people.
Geographic Area Served
Greater Port Au Prince Area in Haiti including the communities of: Cite Soleil, Delmas, Martissant, Grand Ravine, Cazeau, Delmas, Plaine-du-cul-de-sac, Petion-ville, Fort Mercredi, Bolosse