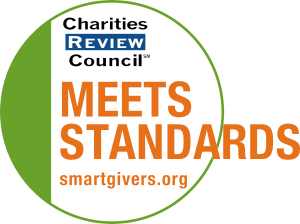 Mission Statement
TRANSFORM-EQUIP-MOBILIZE-SUSTAIN "Building godly leaders of integrity, so that Haitians are empowered to rebuild their nation for God's glory." Mission is based on Isaiah 61:1-4
Impact and Programs
Accomplishments
1). TRANSFORMED - Changed lives: After 5 years, 93.5% graduates have not returned to their old addictions/behaviors, 90% committed to their faith and 78% connected to a church. 2.) EQUIPPED – Life of Dignity: 100% of students/grads have mentors who model how to live successfully. 70% grads received scholarship for vocational school or University, 24% start their own business. Over 50% have a job or internship even unrest and Covid. 3.) MOBILIZED - Emerging leaders: 70% serve their communities changing the path of the next generation through Impact Clubs, sports camps, schools, literacy programs and lead community restoration projects. HTC grads provide 30% of leadership at HTC, 65% of leadership at Rendez Vous Christ Church and 35% lead prayer and bible studies in their communities. Restoration of families, 12% of grads have married and are exhibiting a godly family model. 4.) SUSTAINED - Long term Impact: Growth of RVC Church over 2000 attend weekly at 2 campuses, over 3000 weekly stream services, 99 HTC grads and students volunteer at RVC and 52 RVC members volunteer at HTC. 90% of grads stay connected with HTC. Economic Engine: HTC Auto Repair Center strives to provide the best services and customer service. Creates graduate employment opportunities and models Christ in the Marketplace. Continuing development of strategic partnerships to expand impact and sustainability. 5). HAITIAN LED AND OWNED: New HTC COO and HTC Operating Plan: Haitian leadership and staff led plan development based on HTC Strategic Plan (EOS/VTO) and are leading its execution.
Current Goals
3 year Goals 1. PURPOSE: 40K people engaged in 7 targeted communities, Comprehensive Alumni Care Program and Competent Alumni Director in place. Strategic and Operating plan implemented and executed by Haitian Staff. Growing number of Prayer Warriors committed to prayer for Haiti, Christian leadership for the nation through HTC/RVC. 2. PEOPLE: 40% of HTC positions staffed by competent HTC graduates, Right people/Rights seats in leadership roles CFO, Dir. Of Dev in US and Haiti, Alumni Director, Implement Haiti Foundation Member Development Program, Build Haiti Foundation capable of Strategic oversight, Select Competent and committed Developmental Mindset long-term volunteers. 3.PROFIT/PROGRAM: Good Metrics (KPI's) established and reported regularly, 30% of Fundraising raised in 2 new areas of country, 1 Profitable/Sustainable Economic Enterprise established by students and graduates, 50% of operations funded outside top 20 donors, 10% of operations funded from Haiti.
Community or Constituency Served
8 targeted neighborhoods in the Port au Prince area. These communities are characterized by rampant poverty, violence and youth. 54% of Haitians are under age 25. Haiti Teen Challenge confronts the life controlling issues of addiction, sex, gang membership, prostitution and crime. We focus on the young men and women ages 16-25.
Geographic Area Served
Greater Port Au Prince Area in Haiti including the communities of: Cite Soleil, Delmas, Martissant, Grand Ravine, Cazeau, Delmas, Plaine-du-cul-de-sac, Petion-ville, Fort Mercredi, Bolosse,