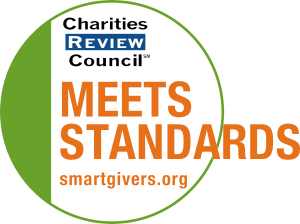 Mission Statement
Guild Incorporated exists to help individuals with mental illness lead quality lives. Guild Incorporated is meeting its mission when individuals served: live in safe, affordable housing and avoid homelessness; maintain their optimum physical and mental health; find suitable employment or pursue education; have recreation and socializing opportunities; and, report a sense of satisfaction with their quality of life, and have a sense of security and hope for the future.
Impact and Programs
Accomplishments
2017 was a year of change. We lived the process of integration by forming a new leadership team and organizational structure. It hasn't been easy, but the process has resulted in renewed partnerships, sense of purpose, and an ongoing commitment to honor the legacy of person-centered, quality services set forth by our predecessors. Guild's future is bright. We lead the industry in helping people get the right services at the right time. In partnership with Scott County, we are on track to meet our goal of opening a new crisis mental health and residential treatment center in the summer of 2019 to respond to the needs of our community
Current Goals
2017-18 was a year of transitions and significant change for Guild. In July, Guild's founder and President for over 25 years retired. Julie Bluhm was hired to take her place and started immediately after Grace's retirement as Guild's new CEO/Executive Director. With Grace's departure several members of the senior leadership team also chose to leave. This led to the opportunity for Julie to complete a re-organization of Guild's structure, positioning the organization for future growth and sustainability. Guild's collective focus during 2018 is to build upon four major strategic pillars: people, financial health, operational infrastructure and growth. Major initiatives include an agency-wide, year-long Diversity, Inclusion and Equity initiative; building additional transparency and local empowerment of the agency's budget development and financial performance monitoring; improving internal operations of all business units and collaboration of business areas to support both the strategic goals and clinical teams; and continuing to grow our current services to serve more people and more communities. The following are our overarching goals: 1. Implement an annual work plan structure that supports our 2017-2020 strategic plan for each strategic pillar, all leadership teams will set, track and report on goals and results. 2. Implement a multi-year Diversity, inclusion and equity program that will result in foundational training for all staff and a multi-year work plan with goals and objectives for every area of the organization. 3. Complete hiring and organizational structure that will support and position Guild for future growth.
Community or Constituency Served
Guild Incorporated focuses on serving adults (and youth, aged 16-20) who have a diagnosis of serious mental illness and/or whose illness is of a serious and persistent nature. Crisis and short-term services may serve individuals experiencing acute distress, as determined by an assessment of mental status and functioning conducted by crisis service personnel. Individuals served have histories of multiple hospitalizations and other difficulties and need intensive support and outreach in order to live in the community. Many have intractable symptoms. Some have long histories of homelessness, trauma, and abuse.
Geographic Area Served
Twin Cities Metropolitan Area