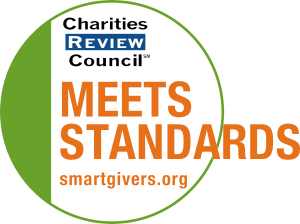 Mission Statement
Global Minnesota's mission is to promote international understanding and engagement: we educate, we inspire, and we provide enriching experiences.
Impact and Programs
Accomplishments
From a public discussion on Brazil's metamorphosis to a visit from the Ambassador of Morocco, Global Minnesota's 58 public and private events engaged more than 4,500 participants in 2015-16. These unique and diverse events go beyond international headlines, spark cultural conversations within communities, and connect audiences with some of the world's best thinkers. High-caliber international speakers, diplomats, and local experts brought expertise and engaged with diverse local audiences to build global knowledge. From elementary students to high school classrooms, this past year Global Minnesota engaged thousands of young students across the state for nearly 6,000 hours of cross-cultural learning and in-depth discussions on the most critical foreign policy topics. The next generation of global thinkers is sitting in classrooms across the U.S. and Minnesota, eager for the opportunity to experience the world. Global Minnesota's K-12 programs and resources support educators and students in their efforts to learn more about the world and develop the knowledge, skills, and dispositions necessary for success in today's global society. As the state's premier coordinator of U.S. Department of State's International Visitor Leadership Program and a top destination for exchange visitors, Global Minnesota brought 439 program participants from 129 countries to Minnesota in 2015-16. Passionate individuals from around the globe in a variety of fields are working to define new trajectories for their communities. Their important work brings them to the attention of the Department of State and the chance to meet face-to-face with counterparts across the U.S. These professional exchange opportunities bring emerging leaders to Minnesota to share ideas and best practices with our communities. Every year, more and more people seek to educate themselves on what it means to be a global citizen. Discussion groups — based on the Foreign Policy Association's Great Decisions program — offer individuals from across the state the opportunity to explore the year's most pressing international issues and foreign policy topics. An alternative to international digital news and social media, they bring together friends, colleagues, and neighbors who share a passion — or curiosity — for global issues. We are proud to coordinate the largest Great Decisions discussion group program in the country, and in the past year attendance reached nearly 9,000.
Current Goals
In fiscal year 2016-17, our goals for our Discussion Groups program are to deliver a 9th Annual Great Decisions Conference on migration to a full audience; to continue to support the more than 60 discussion groups in diverse settings across the state in learning about the most important foreign policy issues of our times, including providing a full roster of local speakers on the 8 new topics. In K-12 Education, our goals are to partner with school districts to support their need for global learning in elementary classrooms; to increase the number of high school students engaged in building global knowledge through Academic WorldQuest knowledge competition with at least 60 registered teams; and to provide Great Decisions resources to 10 high schools. Our goals for Professional Exchanges are to host a thoughtful, robust and impactful Global Ties Regional Summit on Peacebuilding Approaches for Countering Extremism for an audience of at least 200 participants representing a broad spectrum of the community; to maintain the State's role as a top 10 destination for U.S. State Department professional exchange visitors. In the area of Public Events, we aim to grow and diversify the audiences at our events in general and to find ways to share content digitally to broaden our audiences, including statewide; to invite Ambassador level speakers to visit Minnesota and engage deeply with the community, corporate and media audiences; to continue to offer at least 15 free events on a broad variety of global topics and at locations across the Twin Cities; and to offer at least 4 cultural, educational and commercial focused program on the year's focus country, Colombia.
Community or Constituency Served
From the 2nd grader to the CEO, Global Minnesota connects individuals, organizations, and communities to the world.
Geographic Area Served
We are committed to serving Minnesota from a foundation built on the following core values: trust, collaboration, global competency, nonpartisan, intercultural communication, hospitality, and stewardship.