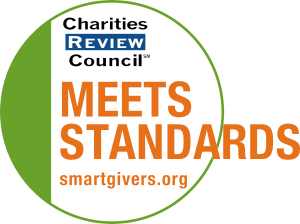 Mission Statement
We encourage, support and partner with people living in extreme poverty in Uganda as they transform their lives and become self-sufficient through greater access to quality health care, education and economic opportunities.
Impact and Programs
Accomplishments
In 2020, our clinic provided services to 13,480 people. The services included maternal and child health care, immunizations, public health education about COVID-19, testing for a variety of diseases and conditions and treatment, including 24-hour medical care in our in-patient ward. Throughout the year, clinic staff brought health camp outreaches to 31 isolated communities, which was more impactful in 2020 than in previous years because COVID restrictions on public transportation made it very difficult for people to travel to the clinic. We continued to partner with 83 families in Uganda through our Family to Family Program. However, since all the schools were closed, we developed programs that addressed the challenges that arose due to the pandemic. We initiated a unique At-Home Tutoring program and hired unemployed teachers to tutor our sponsored children in their homes. We observed a rise in domestic violence in our communities during the pandemic, so we partnered with local government entities and meet with all our sponsored families and their neighbors to raise awareness of the causes of gender-based violence and resources for those who are experiencing abuse. Give Us Wings reached over 500 people through the sensitization program. Our Entrepreneurship and Livelihoods Development Program's reach was greatly hampered by the meeting restrictions due to the pandemic. Staff continued to meet individually with group leaders and advising them on management issues. Toward the end of the year, staff held training programs in business planning and enterprise selection. In 2020, the program worked with 697 people in three districts in Uganda.
Current Goals
The goals of our Family to Family Program is to keep all 83 families enrolled in the program. We also want to improve health outcomes for families through increasing the number of sponsored family members who use the health insurance offered in the program to obtain health care at our clinic. The program will increase awareness among families of the dangers of child marriage, domestic abuse and early childbearing and of the rights of all children. The goal of the clinic is to add additional staff so that we can provide effective 24-hour a day care. Additionally, by adding a Clinical Officer the clinic will be able to provide ARV services to HIV+ people in our community. We also plan to provide more clinic outreaches so that people who cannot travel to the clinic can receive health care. We also want to start construction on a second block of staff housing on the grounds of the clinic. The goal of our business development program is to resume training our partner cooperatives in good governance and group dynamics, financial literacy, enterprise selection and post-harvest handling of crops. We also want to identify a source of funding for a coop comprised of beekeepers, the Kiryini Bee Masters cooperative. Our goal is to secure funding for the group so they can purchase equipment and supplies that will enable them to increase their honey production and improve the quality of the honey.
Community or Constituency Served
People living in rural eastern Uganda.
Geographic Area Served
Three districts in eastern Uganda.