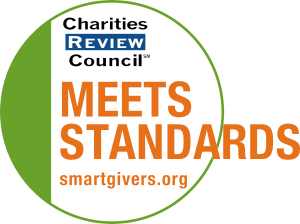 Mission Statement
Encourage, support and partner with people living in extreme poverty in Uganda as they transform their lives and become self-sufficient through greater access to quality health care, education and economic opportunities.
Impact and Programs
Accomplishments
Education. Enrollment in the Family-to-Family Program increased from 63 to 78 families, 78 vulnerable children were enrolled in higher quality schools and received tutoring to raise performance. US family sponsors increased from 63 to 77. Children received school tuition, uniforms and necessary supplies plus health insurance. Most students improved their grades even though their new school was more rigorous. Four parent forums were held. Topics discussed included positive parenting, protecting children from domestic violence, and children's rights. Sponsored students took part in community service activities such as repairing an elderly woman's roof, cleaning her compound and building a dish drying rack. They collected trash in the local marketplace. All sponsored families were visited at least two times by staff who assessed their well-being and prepared written reports. Health Care. The maternity ward was constructed and equipped and construction started on staff quarters. Running water was piped into the clinic. 500 pair of glasses and 50 reusable menstrual kits from partner US nonprofits were distributed. Provided health care services to 13,859 people up from 13,462 in 2016. They carried out 34 outreach health clinics where people received Hepatitis B testing and vaccinations, HPV vaccinations and cervical cancer screening. 1,948 children received vaccinations up from 1,848 in 2016. 586 women received pre-natal care, slightly down from the 604 in 2016. 458 women received family planning services up from 233 in 2016. ASRH training of 80 students and 1,602 young men were circumcised to reduce the spread of HIV/AIDS. Economic Opportunity. Staff helped cooperative members register with the Government, and elect a governing board. 17 community-groups received training in business planning and management and in the cooperative society model. The Board developed a strategic plan and settled on groundnuts as their commercial crop and raising poultry.
Current Goals
Education. Increase number of families in our Family-to-Family Program and help vulnerable children improve their academic performance. Increase the number of US donors sponsoring families. Hold quarterly parent forums promoting positive parenting and three children's forums teaching children about their rights and their leadership role in their community and take part in community service activities. Conduct home visits to all families in program and monitor their participation in program activities. Health Care. Complete all steps to be raised to a Level III facility. Provide quality health care to more people and reach more communities through outreach programs. Promote household nutrition, food security planning, sanitation and hygiene through home visits and public health outreaches. Promote youth-friendly ASRH services in local communities and schools. Reach 1,500 youth by year end. Partner with local nonprofit to bring hospice care to the community. Increase number of women seeking pre-natal care and attending all recommend pre-natal appointments. Continue to provide immunizations to children and family planning services. Economic Opportunity. Assist Cooperative leadership increase the number of members regularly contributing to cooperative savings accounts and purchasing coop shares. Recruiting new farmers' groups to join the cooperative. Assist Cooperative implement its micro-loan program. Build a warehouse facility for the cooperative and start training farmers, focusing on women and youth, to grow their commercial crop, groundnuts. Promote household food security planning.
Community or Constituency Served
Give Us Wings works with the poorest, most vulnerable women, children and men living in isolated, rural areas in Uganda.
Geographic Area Served
Kayoro, Uganda, a rural community of subsistence farmers and Tororo, Uganda a mid-sized town.