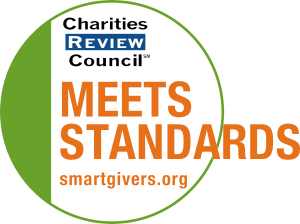 Mission Statement
Friends of the Mississippi River engages people to protect, restore and enhance the Mississippi River and its watershed in the Twin Cities region.
Impact and Programs
Accomplishments
Recent accomplishments in each of our program areas include: • River Corridor: o Secured additional public riverfront land at the Island Station redevelopment site. o Continued to build community power and partnerships for the Upper Harbor Terminal redevelopment in N Mpls, moving towards a more equitable development plan. o Engaged 130+ people in advocating for cleanup of a floodplain hazardous waste dump, Ford Area C. • Land Conservation: o Advanced restoration at 30 sites, totaling 1,181 acres. o Found 20 Species of Greatest Conservation Need at our sites. o At our Houlton restoration site, bumble species increased from 4 to 9, and from 16 individuals 575. • Water: o Successfully advocated for the adoption of the Groundwater Protection Rule. o Protected the Environment & Natural Resources Trust Fund from a legislative raid. o Increased funding for the Forever Green Initiative to develop new crops that reduce runoff and habitat loss on our agricultural lands. • Stewardship & Education: o 4,643 people engaged in 199 environmental education and volunteer stewardship events. o 2,482 youth participated in our youth stewardship programs. o 11 young people participated in the pilot year of our Youth Environmental Program Advancing equity: FMR expanded engagement with under-resourced communities and prioritized values of anti-displacement; public access; bike, pedestrian, and transit infrastructure; and affordable living. We also took active steps to diversify our board and staff, and make FMR a more inclusive workplace.
Current Goals
FMR is annually broadening its efforts to actively empower area residents to protect the health and vitality of the river. Our four program areas focus on water quality and watershed health, land protection and restoration, community education and engagement, and river corridor protection. Our strategic goals are based on improving the overall health of the river, its watershed, and riverfront communities through a diverse and interrelated array of strategies. The primary goals we are working to achieve include: 1) With FMR's support and encouragement, local communities appreciate the natural, scenic, cultural, historical, recreational, and other public values of the Mississippi River such that important planning and zoning decisions consistently protect and enhance these values. 2) An ecologically functioning and climate resilient corridor of natural habitat exists along the Mississippi River. 3) The Mississippi River meets all water quality standards and fully supports a healthy aquatic ecosystem. 4) Individuals and communities feel a connection to the Mississippi River and its watershed that inspires an ethic of active participation in stewardship and conservation.
Community or Constituency Served
The Mississippi River is an ecological resource of local and global significance. Here in the Twin Cities region, the river provides communities with economic and recreational opportunities, and is the major source of drinking water for more than a million people in the Minneapolis/St. Paul metro area.
Geographic Area Served
Our work is primarily focused on the conservation of the land and water resources along the 72-mile stretch of the Mississippi River that flows through the Twin Cities metro area. Our water policy work benefits all residents of the Mississippi River Watershed in Minnesota.