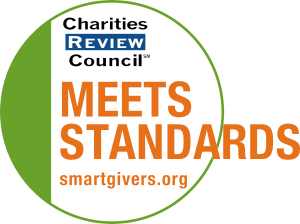 Mission Statement
Friends of the Mississippi River engages people to protect, restore and enhance the Mississippi River and its watershed in the Twin Cities region.
Impact and Programs
Accomplishments
1) In 2015 FMR led a coalition of environmental organizations to ensure the passage of Gov. Dayton's buffer law that will improve water quality throughout the state, secure the governor's veto of a bill that would have rolled back longstanding water protections, and pass legislation to incent advanced biofuel production companies to set up shop here – a step that encourages farmers to plant deep-rooted perennial plants that significantly reduce erosion and runoff pollution. And, we made significant strides in the development of the 2nd edition of the State of the River Report. 2) We contributed to tangible progress towards our vision of a greener riverfront along the industry-dominated river corridor in north Minneapolis, including the closure of the downtown lock, increased public ownership of riverfront lands, and researching ways for northside residents to overcome barriers to the river (I-94 and industrial land) and ensure equitable access to its assets. We also made a strategic investment in fortifying our grassroots advocacy program, and worked with community partners to successfully convince the St. Paul City Council to rescale a proposed development project to preserve iconic scenic river valley views and community character. 3) Land conservation: Working with professional crews and 297 volunteers, FMR restored or enhanced 1,014 acres at 21 important conservation sites. FMR ecologists also helped parks departments and landowners throughout the metro to restore and enhance natural areas in our watershed by developing five natural resource management plans, representing 459 acres of future ecological restoration work. 4) Stewardship and education: FMR is proud to have engaged 7,142 participants in 210 river stewardship events in 2015. Through 72 presentations and workshops, 3,469 people learned to better connect their actions in their homes, yards and streets to the river. Another 3,671 people pitched in at 138 volunteer outings — marking storm drains, monitoring water quality, cleaning up litter and restoring habitat for our local wildlife and waters. We also amped up our youth programs, both broadening our reach and deepening our relationships with more schools along the Mississippi River, conducting 62 events and outings with 1,765 youth.
Current Goals
FMR pursues goals that rely on engaging a critical mass of multi-partisan private and public sector partners and community residents in stewardship, enhancement of the public values of the river corridor, the protection of land and biodiversity, habitat restoration, and protecting and improving water quality. Acknowledging the complex and interdependent nature of our land and water resources, our strategic goals are based on improving the overall health of the river and watershed through a diverse and interrelated array of strategies. The primary goals we are working to achieve include: 1) The natural, scenic, cultural, historical, recreational and public values of the Mississippi River corridor are understood, protected, enhanced and celebrated by local communities working in partnership with FMR. 2) An ecologically functioning corridor of natural habitat exists along the Mississippi River and important tributaries. 3)The Mississippi River meets all water quality standards and fully supports a healthy aquatic ecosystem. 4)Individuals and communities feel a connection to the Mississippi River and its watershed that inspires an ethic of active participation in stewardship and conservation. As the headwaters state of the Mississippi River, there is growing recognition that what we do here in Minnesota impacts the river all the way to the Gulf of Mexico. Friends of the Mississippi River is leading and participating in broad coalitions to not only protect our local river and watershed but also to address the larger water quality and land use issues facing the Mississippi River and its watershed on a basin-wide level. FMR is addressing the complex needs of our water and land resources across our program areas in an integrated, holistic way. We are working to ensure a lasting, sustainable and accessible natural heritage for current and future generations by engaging an extremely diverse range of stakeholders to help them see the intrinsic value the river and watershed add to their communities, and the ways in which our public and environmental health are linked to the health of these community assets. We then provide them with the means to get involved and make a difference.
Community or Constituency Served
The Mississippi River is an ecological resource of local and global significance. It is internationally recognized as a migratory flyway for approximately 40 percent of North America's waterfowl and millions of songbirds. The Mississippi's historic and cultural legacy resonates across the globe. Here in the Twin Cities region, the river provides communities with economic and recreational opportunities, and is the major source of drinking water for more than a million people in the Minneapolis/St. Paul metro area. The river provides numerous benefits to our local communities: biodiversity and habitat for native plants and animals, diverse scenic views, a sense of history and culture, a wide variety of accessible recreational and educational opportunities, a chance for community members to connect with nature in the heart of the urban area, and critical ecological functions such as flood control and ground and surface water purification. Conserving and stewarding the river corridor's and the watershed's remaining resources benefits all of us, and ensures a lasting and accessible natural heritage for current and future generations.
Geographic Area Served
Our work is primarily focused on the conservation of the land and water resources along the 72-mile stretch of the Mississippi River that flows through the Twin Cities metro area. Our water policy work benefits all residents of the Mississippi River Watershed in Minnesota.