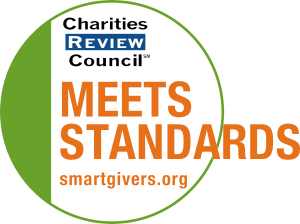 Mission Statement
Friends of the Hennepin County Library is the fundraising partner of Hennepin County Library and builds awareness, appreciation and support for our world-class library.
Impact and Programs
Accomplishments
During 2016, Friends of the Hennepin County Library's organizational impact included contributing $921,308 in cash support to the Library to make the wonder of learning and discovery more accessible to all. Friends of HCL places special emphasis on supporting the library's annual strategic priorities, which included youth programs like Teen Tech Squad and Homework Help, and key initiatives like expanding early learning to Spanish-speaking preschoolers, establishing mobile computer labs for Somali immigrants, and providing outreach services to seniors. Further impact was achieved by engaging the community through the highly-regarded and award-winning Pen Pals Author Lecture series & Talk of the Stacks author events. Friends of HCL hosted 10 Pen Pals lectures featuring five world-class authors and welcomed 6,264 paying attendees to Hopkins Center for the Arts. Talk of the Stacks is a free author series held at Minneapolis Central Library and explores contemporary literature. In 2016, three authors spoke to 470 guests. Friends of HCL also increased public support for the Library through a substantial growth in household membership. By the end of 2016, nearly 7,236 households were supporting, advocating and celebrating their Library through this program. 2,901 of member households are also participating in the joint membership program and directing of portion of their support to a local Library Friends group.
Current Goals
During 2016, Friends of the Hennepin County organizational will complete its current three year strategic plan including the following goals: GOAL #1: Increase annual financial investment to support Hennepin County Library key program priorities. GOAL #2: Support local volunteer Friends chapters in their community-focused efforts. GOAL #3: Clarify, strengthen and grow Friends of HCL's brand in the community. GOAL #4: Build organizational capacity. In addition to these overarching goals, Friends of HCL will also provide $870,000 in cash support to help fund key Library programs and priorities; Prepare a new board-led strategic plan to guide the organization's work going forward; Plan and launch a new website platform for supportHCLIB.org featuring responsive design and a greater emphasis on Library storytelling and fiscal transparency; Host three free Talk of the Stacks events and 10 Pen Pals Author Lectures including the kick-off of its 20th anniversary season; and Organize a 10th anniversary community celebration of the new Hennepin County Library – Minneapolis Central.
Community or Constituency Served
The Friends support Hennepin County Library who serves a diverse population of 1/2 million residents, with 41 libraries spanning 611 square miles.
Geographic Area Served
Hennepin County spans 611 square miles.