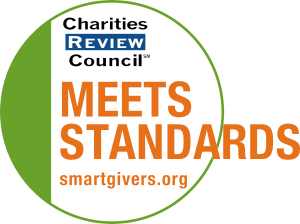 Mission Statement
A Christian organization with headquarters in Minnesota along with sites and events around the country, FMSCs mission is to eliminate child malnutrition worldwide while providing meaningful service opportunities for volunteers in the United States.
Impact and Programs
Accomplishments
In fiscal year 2021-22, FMSC sent more than 398 million nutritious, volunteer-packed meals to 54 different countries. These meals were sent through 67 partner organizations, reaching orphans, refugees, disaster victims, and many others living in poverty-preventing and oftentimes reversing the tragic effects of undernourishment. The majority were children. FMSC's top recipients were Haiti, Nicaragua, the Philippines, El Salvador and Guatemala. FMSC is proud to report that in its 34-year history, 99.8% of all meals shipped safely reached their intended destinations.
Current Goals
A goal for FMSC for this fiscal year is to engage volunteers along with machine packing to produce 425 million meals so that children and/or vulnerable adults can receive daily nutritious meals in some of the hardest to reach places of the world. Although distribution schedules vary based on need, this will be enough to provide one serving of FMSC's nutritious meals to 1,164,384 children and/or vulnerable adults every day for an entire year.
Community or Constituency Served
Mostly children, but also some vulnerable adults including elderly and those with developmental disabilities, who are suffering from chronic hunger
Geographic Area Served
Feed My Starving Children partners with organizations around the world to reach God's neediest children. We donate meals to an exceptional network of missions and humanitarian organizations who work hard to get life-saving nutrition into the hands and tummies of those who need it most. Every day they distribute FMSC food in schools, orphanages, medical clinics and feeding programs in 60+ countries around the world to break the cycle of poverty. With eight permanent packing sites located in Minnesota, Illinois, Texas and Arizona, plus nation-wide MobilePack events hosted nationally, FMSC feeds engages volunteers across the country.