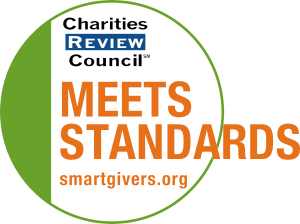 Mission Statement
Strengthening families by promoting the safety, stability, and well-being of children.
Impact and Programs
Accomplishments
Last year FamilyWise programs reached 5,380 individuals statewide. Our direct, intervention services reached 1,847 families across 27 counties, and our prevention programs partnered with communities in 35 counties and 3 tribal communities. In terms of defining impact at a high level, the individuals and families served by FamilyWise are successful when they have halted the damaging cycles of violence and poverty. Their successful experiences with FamilyWise's system of integrated services lessen the community isolation created by family trauma, and begin to repair trust in social systems and the benefits of community participation. In 2020, FamilyWise achieved the following impact through our programs: 99% of parent interactions maintained safety and well-being. 99% of supervised parent visits occurred without incidence of violence or unsafe circumstances for the families we serve. 90% of children under the age of five met developmental milestones. 85% of children were living in a community setting upon exiting from a FamilyWise program. 71% of families reached self-efficacy. 96% of families were connected to community resources. 11 pregnant youth or young parents were matched with mentors. 54 Presenters were trained to raise awareness in communities and 2,296 individuals were reached with presentations about NEAR Sciences (Neurobiology, Epigenetics, Adverse Childhood Experiences, and Resilience). 1,023 adults and 407 children participated in Circle of Parents groups.
Current Goals
As we work toward our vision of a community where every child thrives, we are focused on these organization-wide goals: Reduce or eliminate child abuse or neglect by parents; Ensure parenting skills maintain the safety and well-being of children; Help youth reach age-appropriate developmental levels; Connect families to community resources that ensure sustained success; Increase the self-efficacy of families; Equip families to cope with stress, solve problems, and break cycles of trauma.
Community or Constituency Served
Through our direct service intervention programs—parent education, teen parenting, supervised visitation, and more—we aim to empower families to meet challenges in their lives. We also work alongside family service providers and community groups, providing education and resources to help them be receptive and responsive to the needs of children and families.
Geographic Area Served
We are a statewide agency headquartered in Minneapolis with a second office location in St. Paul. We also have staff located in Duluth, Walker, and Albert Lea, Minnesota. Last year services were available in 35 counties and 75% of services took place in the 7-county metro area. Virtual services are also offered to participants statewide.