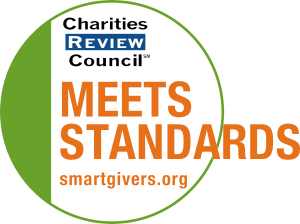 Mission Statement
Family Resource Center St. Croix Valley strengthens children, families and communities by offering education, resources, and support.
Impact and Programs
Accomplishments
Family Resource Center St. Croix Valley (FRCSCV) is an evidence-based home visiting program. In 2018 FRCSCV engaged 1,923 unduplicated individuals in the delivery of parent education services to families with children prenatal to kindergarten entry in Pierce, Polk, and St. Croix Counties, Wisconsin. In our most resource-intense program, home visiting, FRCSCV served 120 families with 1,457 completed visits. More than 70 % of home visiting families have three or more risk factors (such as poverty, mental illness, homelessness, substance abuse or involvement with Child Protective Services). Home visiting services include twice monthly visits which address parent-child interaction, family well-being, developmental screenings and connections to resources. FRCSCV worked with six hospitals, as part of the United Way Success By 6 initiative to visit families of newborns in the hospital to share information and offer resources. We offered 40 weeks of Baby & Me Classes in six locations, 39 weeks of Play & Learn classes in nine locations during fall/ winter/ spring and 9 weeks of Summer Play & Learn in the Parks in three locations. A Young Parent Program served pregnant and parenting teens with home visiting and classes that counted toward graduation. We published a quarterly newsletter for participants and donors to share information about our programs. In 2018 we also expanded and improved our program and administrative space with the assistance of 75 volunteers.
Current Goals
Family Resource Center St. Croix Valley uses the Parents as Teachers evidence-based home visiting model. Our primary goals are : 1) Increase parent knowledge of early childhood development and improve parenting practices. 2) Provide early detection of developmental delays and health issues. 3) Prevent child abuse and neglect. 4) Increase children's school readiness and school success.
Community or Constituency Served
Families with children prenatal to kindergarten entry residing in Pierce, Polk, and St. Croix Counties in Western Wisconsin.
Geographic Area Served
Pierce, Polk, and St. Croix Counties in Western Wisconsin