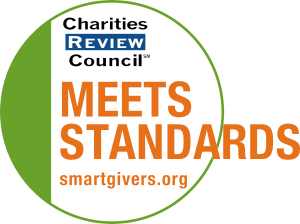 Mission Statement
Family Pathways' mission is to work with communities to develop supportive, caring relationships to help people meet their basic needs.
Impact and Programs
Accomplishments
1. Distributed over 2.8 million pounds of food to more than 19,000 low income individuals. 2. Provided caregiver consultation, companionship, respite, transportation and other services to 469 seniors and their caregivers. 3. Worked with 1,809 youth in career development and other life-enhancing programming. 4. Helped 2,320 victims of domestic violence and sexual assault. 5. Recruited and directed 1,169 volunteers giving more than 84,000 hours of service to help people meet their basic needs. 6. Operated 9 thrift stores that generated more than 72% of the revenue needed to fund our social services.
Current Goals
1. Hunger Relief Services: Generate 2.9 million pounds of food for local families and individuals experiencing poverty. 2. Aging Services: Providing for caregiver consulting, in-home and group respite, chore, homemaker and transportation services. 3. Youth Services: Engage at least 70% of 300 youth consistently in program activities over a 12 month period. 4. Refuge Network: To provide supportive, non-judgmental services to 1,900 victims of domestic violence and sexual assault.
Community or Constituency Served
Family Pathways is a multi-service non-profit serving east central Minnesota and west central Wisconsin. Four program areas include: Hunger Relief Services, a network of nine food shelves and one mobile food truck providing emergency food, summer lunches, school backpack programs and community meals; Youth Services which operates four teen centers that serve under-advantaged youth with structured activities that draw upon the benefits of mentor relationships with a focus on career development; Aging Services that serve older adults through companionship, advocacy, education and caregiver support; The Refuge Network that provides comprehensive assistance to victims of domestic violence and sexual assault, including emergency housing at the Black Dog Hill Battered Women's Shelter.
Geographic Area Served
Family Pathways provides services to the counties of East Central Minnesota (Region 7E), including Isanti, Chisago, Pine, Mille Lacs, Kanabec and northern Washington and Polk county in Western Wisconsin.