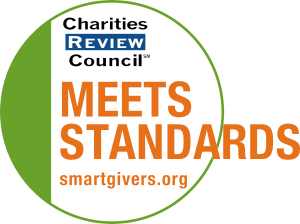 Mission Statement
Faith's Lodge supports parents and families coping with the death or medically complex condition of a child in a peaceful environment to reflect on the past, renew strength for the present and build hope for the future. Faith's Lodge: A Place Where Hope Grows.
Impact and Programs
Accomplishments
Faith's Lodge created a unique survey system that measures a guest's feelings upon both arrival and departure. We've learned from those surveys that 74% of guests felt better understood after being at Faith's Lodge. And 59% of guests felt less sadness and could better face daily tasks after being at Faith's Lodge. All families who answered surveys shared that interacting with other parents/families was helpful and 95% of guests would recommend Faith's Lodge to others. We've learned that our programming works.
Current Goals
Our programmatic goals for the year are to continue to meet the changing and evolving needs of the guests through relevant and impactful programming. The current social and health climate demands that we continuously evaluate our offerings. We survey, we listen and we act on suggestions. Any and all programming modifications are based on guest feedback and impact. Some priorities for the current year are: the addition of a group cooking activity in our new kitchen and dining space. This is meant to bring guests together in a common activity where they are learning from a professional chef, connecting over tasks and dining together. Another goal is to enhance the offerings to children during family programming. We hope to find providers who can bring the children's grief program from ideas on paper to practice during programming.
Community or Constituency Served
We serve parents and families in the medically complex child and grief community from anywhere in the world.
Geographic Area Served
Our primary reach is Minnesota + Wisconsin but guests have come from 40 states and 3 countries.