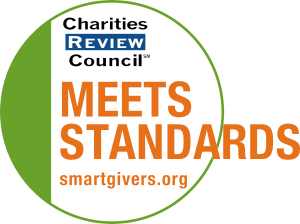 Mission Statement
Faiths Lodge supports parents and families coping with the death or medically complex condition of a child in a peaceful environment to reflect on the past, renew strength for the present and build hope for the future. Faith's Lodge: A Place Where Hope Grows.
Impact and Programs
Accomplishments
In 2017, Faith's Lodge served 885 people from over 300 families. We served those families through 34 weekend programs and 20 private stays. Faith's Lodge is committed to ensuring that its programming accomplishes its goals of providing healing comfort and a renewed sense of hope to families. Exit surveys test the assumptions of our model. In 2017: 100% felt staff was responsive and easily accessible 100% said the opportunity to experience the natural surroundings of Faith's Lodge enhanced their experience 97% said being around others with similar experiences was comforting 97% said participation in therapeutic activities was helpful for them 97% said scheduled activities provided a way to connect with others 100% would recommend Faith's Lodge to other parents and families 100% rated their overall experience meeting or exceeding their expectations
Current Goals
Going into 2018, we have new focal points for the coming year. First, we are working to add a new service to the offerings of the organization. We have identified another way that we can not only help grieving parents, but also help their employers. The Hope Works Here (HWH) program is a new service of Faith's Lodge that is a company sponsored employee benefit that is meant to mitigate the economic impact of grief in the workplace. HWH provides immediate and customized support to both the employer and the affected employee in the event of the medically complex diagnosis or death of an employee's child. This program is designed to: retain valued employees, cultivate loyalty, reduce economic losses related to grief, maintain lower health care costs, and restore confidence for employees, managers and teams. Besides those benefits to external users, HWH is a referral source for higher utilization for the lodge and a sustainable earned revenue source to help fund the Faith's Lodge programming needs. The second focal point for 2018 is a new approach to determining programming outcomes. We have created a new system for collecting programming impact information from guests. Guests will now complete an "Arrival Inventory" of their feelings up arrival to Faith's Lodge. The new Exit Survey will have a confidential, unique identifier matching them to the arrival inventory and will ask similar questions in addition to lodge-related and demographic questions. This data will help us better gauge programming effectiveness, impact and relevance.
Community or Constituency Served
Faith's Lodge serves parents and families coping with the medically complex condition or death of a child.
Geographic Area Served
Faith's Lodge is located in Northwestern Wisconsin and sees guests from across the country. A majority of guests come from the states of Minnesota and Wisconsin.