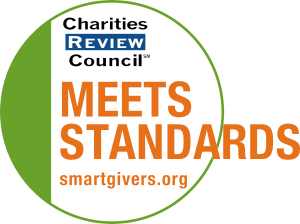 Mission Statement
Vision: A world where everyone has nurturing, permanent, supportive familial relationships. Mission: We provide a full breadth of inclusive, ethical programming; adoption, foster care, pregnancy support, youth services, therapeutic support and education. Passion: Permanency for all children.
Impact and Programs
Accomplishments
In 2017, EVOLVE Adoption & Family Services worked with a total of 340 families of which 226 were children served. EVOLVE placed a total of 132 children in loving, stable families. Of the children placed, 19 were in the Domestic Infant Program, 32 were from International Adoption programs, and 81 were placed in foster families. 37 women received non-coercive pregnancy services. 15 children were served in child-specific recruitment, and 40 families were served in our family preservation programs involving clinical social work.
Current Goals
In FY 2018 – 2019, EVOLVE will intentionally reach out to find, educate, and support culturally competent families that will provide stability and love for children in need of adoption locally, nationally, and internationally. With EVOLVE's foster care expansion, it will collaborate with counties to help meet the growing needs of children in protective custody. To accomplish these goals, EVOLVE will increase marketing and communication to make finding us easier and more intuitive. Those with an unplanned pregnancy will find EVOLVE's unbiased, non-coercive support and options education warm and welcoming. Another child-focused service EVOLVE will provide is working to reunite families, whenever possible, through expert clinical services. Finally, EVOLVE will comply with all licensing requirements, membership alliances, and accounting systems to be the most transparent, pioneering, and child-focused social service agency in Minnesota and western Wisconsin.
Community or Constituency Served
EVOLVE Adoption & Family Services is a child-focused agency that serves children needing reunification with their family through therapeutic services, children needing the temporary safety net of foster care, or children needing the permanency option of adoption from local, national or international sources. EVOLVE serves parents by educating them on the unique issues of children who have experienced trauma and supports the family on their journey. EVOLVE also provides unbiased option education and support to youth or women with an unplanned pregnancy.
Geographic Area Served
EVOLVE serves families in the state of Minnesota and in northwestern Wisconsin.