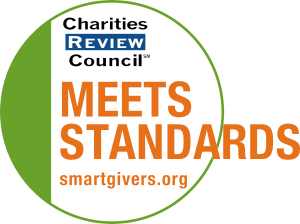 Mission Statement
EVOLVE is dedicated to uniting children with loving families. We do this by providing programs and services for domestic and international adoption, pregnancy support, child-focused recruitment and foster care to families in Minnesota and western Wisconsin.
Impact and Programs
Accomplishments
EVOLVE Adoption & Family Services greatest impact during the past year was the merger of HOPE Adoption & Family Services and Crossroads Adoption Services as well as taking over the work of the African American Adoption & Permanency Planning Agency all so that more children could be placed in loving families and more families could find the programs that best suit their interests. With this new work all processes and procedures have been revisited, refreshed and are at an industry best level. Plus, more support and learning have been added to each program. Now with three offices, Stillwater, St. Paul, and Edina, EVOLVE is more able to conveniently serve children and families. 117 children found loving families last year. 64 children were adopted through our Domestic Infant program, 46 internationally, 5 through Minnesota Waiting, and 2 from foster care. Of the international adoptions, 17 were from China, 13 from Colombia, 4 from the Philippines, and 10 from other countries. Developing a personable, caring foster care program with a focus on creating concurrent situations gives children a far better chance to thrive and not just survive as the disruption rate decreases. Pregnancy Services has grown and two birth moms are beginning to mentor other women in a similar situation. Impact can best be measured by an individual's life changes. One 17 year old boy said that "he did not know what potential he had until he was securely placed in his loving family." There was no more fear of the future knowing he had a family that loved him deeply.
Current Goals
Children all over the world are growing up without permanent families. These children are in desperate need of affection, stability, and a place to call home. At EVOLVE, we work diligently to unite these children with families who will love, support, and value them as individuals. The idea of "family" is evolving every day. We understand that each situation is unique, personal, and significant, and we treat it as such. We are committed to serving all individuals and families, regardless of race, religion, age, economic status, sexual orientation or marital status. Our staff is dedicated to helping families throughout the entire adoption process, supporting them in their transitions, and preparing them for life as a family. With our increased capacity, our goals are as follows: • To place 100 children in loving families through adoption • To complete the licensing of at least 25 families in foster care who will house at least 10 children in their homes • To have contact with at least 50 women facing an unplanned pregnancy providing them with decision making tools and support • To provide outreach in community schools, churches, community centers, and professional places about our work in adoption, foster care and pregnancy services • To have an emphasis in all our work on multicultural education, awareness, and recruitment
Community or Constituency Served
We serve families with adoption and foster care preparation and support, children waiting for a family worldwide and in Minnesota, and provide options based education and support for women with an unplanned pregnancy.
Geographic Area Served
We serve: families with adoption services in Minnesota and northwestern Wisconsin families interested in foster care in Minnesota children waiting in foster care in Minnesota children in China, Philippines and Colombia in our international program children nationally in service providing agencies women in Minnesota and Wisconsin with an unplanned pregnancy