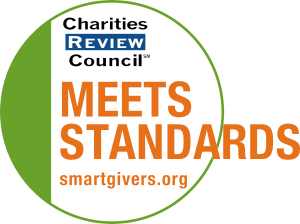 Mission Statement
Catalyze collaboration across perspectives, power, and systems for social equity and environmental health.
Impact and Programs
Accomplishments
In our 25th year as an organization, Environmental Initiative was as impactful as ever. We were able to support farmers to raise 1.1 million chickens through sustainable farming practices through our Field Stewards project, removed the equivalent of 533,000 cars from the road by replacing over 200 wood-burning stoves through Project Stove Swap, began to shape clean energy offerings in the region through the Minnesota Sustainable Growth Coalition, educated over 700 attendees to our events on the most pressing environmental policy and sustainability topics, worked with small businesses on waste reduction and air quality improvement projects, helped the state of Minnesota identify areas where continuous living cover can be feasible, profitable and impactful, and awarded two individuals and five organizations for their environmental outcomes at our annual Environmental Initiative Awards. To continue to be as impactful as possible, in 2017 Environmental Initiative began a process to expand our intercultural competency and center equity in our work. This multi-year effort will allow us to continue to achieve our vision of a healthy environment, a prosperous economy and equitable society where leaders are equipped with the relationships, skills, and perspective needed to work collaboratively to solve systemic and complex environmental problems
Current Goals
In 2019, our goals are to 1) allocate resources and structure operations to increase the impact of our program work, by focusing on our core values, strengthening our partnerships, and creating new models for fostering community and building capacity for collaboration, 2) center people in our work to positively impact Minnesota's environment by focusing on relationships with individuals, organizations, and communities who have been marginalized or excluded from decisions that affect their health and wellbeing, and 3) reground the organization with greater clarity and alignment on core identity and a decision-making framework to guide future direction.
Community or Constituency Served
Populations within Minnesota as well as those living outside Minnesota impacted by our shared waterways, utilities and/or industrial grids with which we work.
Geographic Area Served
Our work is focused within the State of Minnesota.