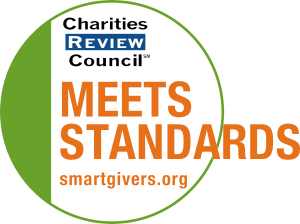 Mission Statement
EMERGE's mission is to reveal the potential in people and communities through skill building, employment, and economic opportunity.
Impact and Programs
Accomplishments
EMERGE served 3,119 adults and youth in 2015, helping them overcome obstacles to redefine themselves. Of those, 856 individuals were placed into jobs, 402 people participated in financial literacy training, 343 received one-on-one financial coaching and 89 people increased their credit scores. In 2015, 88 people were employed by EMERGE's Social Enterprises, including Second Chance Recycling, Custom Manufacturing and Furnish Office and Home. Of those individuals, 64% were overcoming a criminal history and 100 were below federal poverty guidelines. EMERGE provided services to 205 youth and young adults (ages 16-21) in 2015, placing 79 in jobs. EMERGE also served 66 families in our housing program, including 246 individuals overcoming homelessness.
Current Goals
GOAL 1 - ADDRESS UNEMPLOYMENT: Provide intensive work readiness, job placement and economic stability services. OUTCOME 1: 900+ people will take part in Foundational training; 350+ people will benefit from Financial Education and coaching services; 800+ individuals will obtain jobs; 70% will maintain employment for at least 6 months and 60% will remain employed after one year. Average wage at placement will be $11/hr or higher. GOAL 2 - PROVIDE TRAINING & EDUCATION: Provide career-track training & entry-level certification in industry recognized credentials in IT, CNC Machining, welding, advanced manufacturing, building maintenance, hospitality, medical and other fields. OUTCOME 2: 225+ people will participate in training at the ECTC and partner sites; 110+ People will obtain a certification, diploma, or other credential; the number and type of career track credentials will be reported; and the number of internships provided and the impact on employment and retention will be tracked and reported as we develop this measure. GOAL 3 - OVERCOME BARRIERS: Operate four social enterprise businesses in manufacturing, recycling, furniture resale, and alternative staffing that provide high-quality supported transitional employment to people facing the highest barriers to employment. OUTCOME 3: 350+ hard to employ people will obtain employment through EMERGE Enterprises; and more than $1 million dollars in wages will reach low income communities through jobs created or supported by EMERGE Enterprises. GOAL 4 - OPEN AND OPERATE THE CEDAR-RIVERSIDE OPPORTUNITY CENTER with the overarching goal of placing 334+ people into jobs over 2 years, the number required to cut neighborhood unemployment in half. OUTCOME 4: 300+ people will utilize services at the Opportunity Center in year 1; and 150+ people will obtain jobs or credential training through EMERGE programming in Cedar Riverside.
Community or Constituency Served
Mostly African and African American adults and youth who are facing significant barriers to employment. Over time, EMERGE has developed specialized expertise in serving ex-offenders, immigrants and refugees, young men from gang/clique affiliations, and single custodial fathers.
Geographic Area Served
Primarily North Minneapolis and the Cedar Riverside neighborhood of Minneapolis.