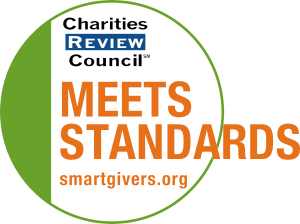 Mission Statement
EdAllies partners with schools, families, and communities to ensure that every young Minnesotan has access to a rigorous and engaging education. We advance policies that put underserved students first, remove barriers facing successful schools and programs, and foster an inclusive conversation about what's possible for students.
Impact and Programs
Accomplishments
In 2020, EdAllies strove to facilitate a bold and honest conversation about Minnesota's most urgent education needs and champion policy that ensures every child has access to a rigorous and engaging education. When the entire education landscape shifted. In response, so did we. EdAllies responded quickly for students, elevating a diverse array of impactful stories and powerful student voices, passing student-centered policies, and contributing actionable research and resources for parents, partners, and educators. Shifting the Conversation: Put the Needs of Students at the Center It's time to empower our community with the information they need to advocate for change. - We released our latest report, "Closing the Rigorous Coursework Gap," diving into one important aspect of the conversation: closing disparities in access to advanced classes for students of color. - COVID-19 placed everyone in uncharted territory. Our extensive research and analysis helped families, policymakers, students, and educators gain a better understanding of what best practices we should replicate and where students need more help. - We published a brief—10 Things All Teacher Candidates Should Learn in Teacher Prep. Shifting Education Policy: Centered Students in Education Policy and Practice Student voices should be at the center of education conversations, informing the work of adults and systems. - We stepped in to ensure the cricital needs of students were not lost in policy discussions and brought their voices and research-based recommedations to the decision-making table. - We worked to champion policies that will drive meaningful change for students of color, and Minnesota's decision-makers seemed to finally be listening. Our Education at a Distance blog series gave students the opportunity to tell their stories and uncover where our communities needed to lean in and raise the bar. Shifting the Paradigm: Reinforced the Need for Change through Research and Resources Minnesota students are counting on us to take action, so every child can succeed. - We provided recommendations for the use of this emergency aid on behalf of Minnesota's students. - We worked to set the record straight on the role of and need for parent choice and pushed back against proposals that would undermine strategies that are working for kids. - We succeeded in banning pre-K suspensions. - We lead efforts to defend the system that we now know is working to help diversify Minnesota's teacher workforce. To learn about how we did it, visit edalliesmn.org/annual-report-2020 and check our full annual report.
Current Goals
1) Ensure that policies related to teacher licensure and preparation in Minnesota reflect best practices, are aligned to equity and student achievement, and allow schools and districts to hire the excellent and diverse teachers their students deserve. 2) Remove barriers that prevent students from accessing rigorous coursework that prepares them for college and career. 3) Ensure students have access to an education that is safe, meaningful, and addresses long-standing and new education gaps caused, in part by, disrupted learning due to COVID-19. 4) Families have the power to choose the right school for their kids from a range of high-quality options especially for families from underserved communities and high-performing charter schools have the ability to serve families. 5) Protect access to student performance data that is student-centered, clear for the public, comparable across the state, and standards-aligned. 6) Replace school pushout with practices that promote long-term improvements to student behavior. 7) Minnesota will have a strong statewide system for school transparency and accountability that provides parents with actionable information through a strong data dashboard with a clear summative rating system, allowing them to engage as advocates for school improvement and make informed choices about the best schools for their children, and effectively identifies schools in need of improvement and schools demonstrating measurable success, and ensures that those identified for improvement feel responsible for making meaningful changes and have the resources and support to do so.
Community or Constituency Served
EdAllies serves Minnesota's PreK-12 students especially students who have been historically underserved by our public education system including students of color, students with disabilities, English language learners, and students from low-income households.
Geographic Area Served
Minnesota State