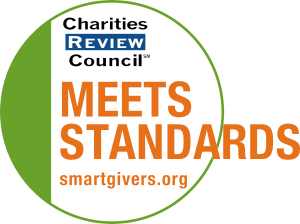 Mission Statement
Daily Work's mission is to provide the employment services and mentoring our job seekers need to thrive, resulting in a community where everyone can work, grow, and contribute.
Impact and Programs
Accomplishments
Daily Work supports early-stage job seekers in developing the skills and experience needed to break away from part-time, sporadic, low-paid employment and transition to financially-stable career pathways. Research shows that as incomes rise, graduation rates, annual wages, and health status improve, while the need for public assistance, arrest records (men), and teenage pregnancies decrease. Research by CDF-MN shows that as little as $1,000 more in yearly income in early childhood has proven to improve academic outcomes." At Daily Work we provide case management and mentoring services to help job seekers resolve barriers that are interfering with finding a job, keeping it, or getting a better one. The people served by Daily Work are among the most vulnerable. In 2017, 80 percent of job seekers were immigrants with beginning English language skills, 84 percent had household incomes below $30,000, 42 percent were unemployed, and 11 percent were homeless. We provide services mostly using interns and volunteers. Last year, volunteers and interns contributed more than 6000 hours, the equivalent of 3 FT employees. Their efforts helped 210 job seekers get on the path to better work and financial stability. We know at least 50 percent of job seekers obtained new work that paid an average $14/hour and as much as $31.00 per hour. Over the past 5 years, with just over half a million dollars, Daily Work's social work interns and volunteers mentored more than 1,200 job seekers who generated potential earnings of more than $20 million dollars.
Current Goals
2018 - 2023 Strategic Plan Goals (approved in June 2018) Goal 1 - Build financial capacity Objective 1: Increase overall operational expenses by 4% each year to support efficiencies/quality Objective 2: Increase overall operational revenue by 5% each year + additional expenses Objective 3: Increase operating revenue to $300k with $280k in operating expenses by 2023 Objective 4: Generate four-month reserve ($87,640) to support increased staffing Goal 2 - Build job seeker capacity for career development Objective 1: Increase the number of visits per job seeker from 4.6 to 9 (+144% over 5 years) Objective 2: Set standard "visit" definitions, data entry/reporting and training protocols to improve reporting and evaluation Goal 3 - Build organizational capacity Objective 1: Increase staff from 1.8 FTE to 4.0 FTE by 2023 (+122% over 5 years) Objective 2: Increase board of directors from 7 to 15 volunteers Objective 3: Formalize recruiting and community development structure, process, and reporting.
Community or Constituency Served
Daily Work provides one-to-one, personalized coaching and mentoring to help job seekers address their immediate needs and craft a plan to achieve permanent, living-wage work. Specifically, our services are targeted for people who are not able to effectively access other services due to: • Limited income • Beginning English language skills • Lack of cultural competency and/or understanding of American workforce expectations • Inadequate computer skills or limited access to computer technology and/or email • Dependence on public transportation • No education or training beyond high school or limited work-ready skills
Geographic Area Served
Twin Cities metro area, with majority coming from core cities of Minneapolis and St. Paul.