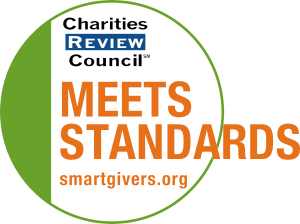 Mission Statement
Daily Work provides employment services and mentoring so all job seekers can thrive, resulting in a community where everyone can work, grow, and contribute. Daily Work focuses on employment as a means to long-term self-sufficiency and a thriving life. Employment is not seen in isolation, but as an integral element of a healthy, holistic life experience.
Impact and Programs
Accomplishments
In 2019 more than 50 percent of job seekers found new employment, averaging 30 hours/week and $14.72/hour, resulting in $2.3 million dollars in aggregated earnings at cost of just $176,000. Contributions from volunteers and interns totaled more than 7,000 hours in 2019 worth about $162,000 (based on Independent Sector's value of volunteer time in MN of 28.15/hour), putting Daily Work's cost of service at $921/person and $105/visit, far less than half of what other providers spend.
Current Goals
In 2020, our objective is to: 1) Train and support 20 students and volunteers who will contribute 120 hours/week. 2) Provide 1,700 case management visits to 200 job seekers. 3) Guide 50% of job seekers to employment or tangible progress toward that goal.
Community or Constituency Served
Through our one-to-one employment services, Daily Work strives to mitigate systemic barriers that limit access and opportunity for job seekers. Our work is grounded in an awareness of the relationship between long-term poverty and un- or under-employment, and the disproportionate impact of both on Black, Indigenous, and People of Color (BIPOC). Most Daily Work job seekers live in poverty, have limited English language skills, are immigrants and BIPOC, have a history of homelessness, and/or suffer from long-term under- and/or unemployment. They struggle to meet basic needs, consistently access health care, transportation, and technology while juggling parenting and multiple, inconsistent, low-wage jobs. To meet such complex needs, people require services across different programs and agencies. Daily Work job seekers rely upon holistic employment-focused case management services to organize and prioritize their needs. While not a one-stop-shop, Daily Work provides the opportunity to work with one case manager who can assist with navigating multiple programs and agencies.
Geographic Area Served
Daily Work serves the Twin Cities metro area, with 77 percent of job seekers hailing from Ramsey County.