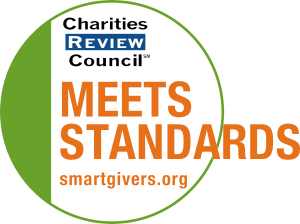 Mission Statement
We inspire community generosity to advance Como Park Zoo and Conservatory as a destination where people from all walks of life can gather, learn and enjoy the natural world.
Impact and Programs
Accomplishments
In 2018 Como Friends secured more than $4 million in private contributions for the construction of Como Harbor - the new and transformative home for Sparky the Sea Lion and Como's other seals and sea lions; advocated for greater public investment in Como Park Zoo and Conservatory; advocated to protect the free admission that 9 out of 10 visitors tell us they value; promoted the value of conservation to more than 780,000 visitors under the age of 18; and invested $2.08 million in Como Park Zoo and Conservatory for the construction of the new Como Harbor, Conservatory Plant Acquisitions and Maintenance, best practices in animal care, improvements to gardens and animal exhibits, and education and conservation programs.
Current Goals
Como Friends will work to engage the community in supporting improvements, best practices and free admission at Como Park Zoo & Conservatory. Staff will build on recent success in growing individual giving by cultivating and securing new major gift donors and growing annual fund support at all levels. Fundraising events will raise funds for the Zoo and Conservatory, provide guests a unique experience and steward relationships with existing supporters. The retail operation will expand store promotions and social media promotions to maintain growth and a solid margin. The communications team will work to grow traffic to the website, increase open rates on the email newsletter, and grow social media followers. A key organizational goal will be to undertake and complete a strategic planning process to develop a future growth strategy for Como Friends.
Community or Constituency Served
Como Park Zoo and Conservatory serves a diverse audience of two million visitors of all ages, incomes, and ethnicities—the largest of any cultural institution in the state of Minnesota. The state's top family destination, Como is also the leading provider of conservation education in the region, with value-added programming that reaches approximately one in four Como visitors. Nearly half of Como's visitors are children under the age of 18, while one in three come from communities of color—a diversity rate double that of the general metropolitan area. One of only a handful of metro area zoos and botanical gardens in the country that is still free to visitors, Como Park Zoo and Conservatory is the 7th most visited zoo in the United States.
Geographic Area Served
A true regional destination, Como welcomes visitors from the surrounding metro area and across the upper Midwest. Of Como's 1,700,000 visitors in 2018, approximately 46 percent were from Minneapolis, the surrounding suburbs, and western Wisconsin; 20 percent were from Greater Minnesota; 18 percent were from the City of St. Paul; 15 percent of visitors were from outside the state and 1 percent are international visitors.