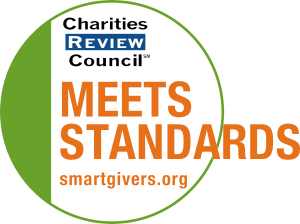 Mission Statement
We inspire community generosity to advance Como Park Zoo and Conservatory as a destination where people from all walks of life can gather, learn and enjoy the natural world.
Impact and Programs
Accomplishments
Secured more funding for Como Park Zoo and Conservatory: Over the last two years, Como Friends has invested $3.1 million in contributions to Como—an annual gift that rivals that of our most recent capital campaign contributions. Como Friends will continue this trajectory of growth by staying on pace with a 5-year strategic plan begun in 2012 aimed at increased major gift and corporate support, expanded community and social media engagement efforts, a focused brand strategy that explores the impact of community investment at Como, and growing retail revenues. Projects completed: Como Friends' public/private partnership is a powerful driver in moving improvements at Como from conception to completion. Recent projects include the new Centennial Garden (2015) celebrating the Marjorie McNeely Conservatory's 100-year anniversary, and the new Giraffe Feeding Station (2016) that allows visitors up-close experiences with Como Zoo's gentle herd of giraffes. Continued audience retention and growth: The last decade of improvements at Como have attracted nearly 500,000 new annual visitors at Como, an important indicator that Como is meeting community needs. Como Friends and Como Park Zoo and Conservatory work together to track attendance, field trip participation, course enrollment and value-added program attendance to benchmark successful programs and identify efforts that have the capacity for growth. Over the last five years, an average of 1.9 million annual visitors have enjoyed free admission and family friendly programs at Como thanks to the contributions and support of Como Friends. Made the case for Como: Sustaining Como Friends' advocacy position in decision making, highlighting Como's role as a regional cultural asset that fuels nearly $168 million in economic impact in Minnesota each year. Since 2013, Como Friends' efforts have helped to increase the annual Arts and Cultural Heritage Grant from $200,000 a year to $1 million a year. Strengthened partnerships: Supporting the long-term partnership between Como Friends and Como Park Zoo and Conservatory through frequent planning and strategy sessions to prepare for long-term scenarios, create succession and contingency plans with the city of St. Paul, and create a united vision for a sustainable future at Como Park Zoo and Conservatory.
Current Goals
2016-2017 Priorities have been established based on the Strategic Plan developed in 2012 as follows: To Strengthen Como Friends Identity priorities are to execute the previously developed brand strategy, and to work with Como Park Zoo and Conservatory to ensure that Como Friends is promoted in all their communications and programs. To Improve Stakeholder Engagement priorities are to secure state bonding dollars for the new Seals and Sea Lions project, and to roll out a restructured membership program. To Raise More Money priorities are to grow corporate giving from sponsorships, grants and employee giving; grow major gifts through the Horace Cleveland Society; grow Como Friends planned giving program and to continue to cultivate and steward donors through Get Closer Events. Como Friends will also prioritize continuing to enhance and refine events strategies, optimize sales at Garden Safari Gifts, and lay the groundwork for a future capital campaign. To Fortify Our Organization priorities include work to improve board recruitment and engagement, evaluate and update board orientation, and to evaluate and update the process for awarding grants to Como Park Zoo and Conservatory.
Community or Constituency Served
Como Park Zoo and Conservatory welcomed more than 1.9 million visitors in 2015—the largest audience of any institution besides the Mall of America. Of the total visitors, 16 percent are from the City of St. Paul; 47 percent are from the east metro, western Wisconsin, Minneapolis and western suburbs; 22 percent are from Greater Minnesota; and 15 percent are visitors from outside the state. With no admission fee or required membership, Como does not track the race and ethnicity of our visitors. However, the demographics of our closest neighbors and partner schools make clear Como's value to traditionally underserved communities. For instance, 84 percent of students at St. Paul public school are students of color, as are 64 percent of students in Minneapolis public schools, and 50 percent of students at Roseville Area public schools—the three school districts that surround Como's campus. Serving this increasingly diverse population is a growing part of Como's mission. One of the few completely free cultural institutions in the state, Como also reaches a socially and economically diverse audience that few competing institutions can claim. In fact, one-third of Como visitors are from communities of color, and 7 in 10 tell us they rely on our free admission to make their visit possible.
Geographic Area Served
Of the total visitors, 16 percent are from the City of St. Paul; 47 percent are from the east metro, western Wisconsin, Minneapolis and western suburbs; 22 percent are from Greater Minnesota; and 15 percent are visitors from outside the state.