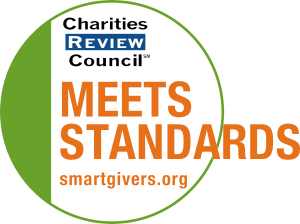 Mission Statement
As listeners, learners, and leaders, Community Involvement Programs will stand with and support people with disabilities in their communities as they pursue their personal dreams and goals.
Impact and Programs
Accomplishments
Our Employment Program was successful in matching 75% of the participants with an intellectual/developmental disability in the employment program who wanted to work; at an average 17.6 hours a week; at an average hourly wage of $8.43. In our Music, Art Recreation, and Inclusion (MARI), the participants developed a community connection 92% of the time and developed a community relationship 84% of the time. In our Mental Health Services, the participants who left the supportive housing program, 96% left to move into a less restrictive arrangement. Of the participants who lived in our housing program, 94.5% engaged in some community activity during the day. For those individuals who receive home health services, 75% access the emergency room for appropriate care. For those individuals receiving Independent Living Skills training, 94% participated and kept their appointments. The occupancy rate for person receiving residential services in CIP housing was 100% (slightly above the goal of 95%). The number of individuals living in their own homes or apartments was 76 (slightly below the goal of 80). In Pine County, The number of people receiving Semi-independent Living Services was 38 (slightly below the goal of 40). Under Case Management and Care Coordination, the number of people served was 442 (22 more than the goal of 420). The number of hours provided were 1,115 (well below the goal of 1,450). The number of new people who were visited was 87% (slightly higher than the goal of 75%). The number of times staff was able to personally meet with the managing party was 74% (16% less than the goal of 90%). The goal of completing the renovations to four houses was met.
Current Goals
The strategic goals for Community Involvement Programs are as follows: 1. CIP will develop implement the capacity to be a Consultative Service for the new CFSS program. 2. CIP will develop a Peer Support Program to augment its building greater social connections. 3. CIP will raise community awareness and develop the capacity to raise additional private funds. 4. CIP will continue to build a positive work environment and create opportunities to become an employer of choice.
Community or Constituency Served
Our constituency is comprised of individuals with a developmental disability and their families. We also have programs that support individuals who are living a serious and persistent mental illness.
Geographic Area Served
Community Involvement Programs currently serves individuals in the seven county Metro Area and in Pine County, north of the Twin Cities.