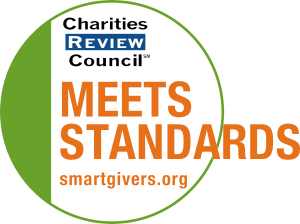 Mission Statement
Our mission is to ensure equal access to quality dental care and preventive education for all people. We fulfill our mission through clinical services, preventive education programs, training of professionals and advocacy.
Impact and Programs
Accomplishments
Community Dental Care provides general dental services primarily to low-income and minority patients that have difficulty accessing oral health care. Services include: preventive, restorative, endodontic, oral surgery, pediatric, prosthedontic and emergency procedures. To serve more patients and provide care outside of school and work hours, all of our clinics offer expanded hours mornings and evenings. Besides offering general preventive and restorative dental services, our clinics make urgent care a high priority, dedicating time daily for emergency patients whether or not they are patients-of-record. Our dentists have treated over 10,600 emergency patients in 2014. We have informal partnerships with St. John's Hospital in Maplewood, St. Joseph's Hospital in St. Paul, and North Memorial Hospital in Robbinsdale, to treat patients who present with dental emergencies at their emergency rooms, thus saving the state thousands of dollars annually by avoiding hospitalization for dental procedures. Community Dental Care also has two community programs that improve access to oral health care for low-income families and children. Our Program for Improving Community Oral Health (PICOH) provides in-clinic oral health prevention and education for children and pregnant women; outreach to the general community; and school-based preventive oral health programming, including screenings, dental sealants, prophylaxis and fluoride varnish for low-income children, age 6-12. In 2014, PICOH provided services for over 8,800 children and family members. In 2014, we also offered clinical and cultural competence training to over 220 dental hygiene, dental assistant and nursing students in collaboration with Minnesota universities and colleges.
Current Goals
Our current goals are to continue to work on the objectives from our Strategic Plan. 1) Expand dental care services to additional locations in order to meet the growing needs of low-income and minority populations; 2) Expand Community Dental Care's preventive education programs; 3) Train health professionals to provide quality dental care and preventive education services to low income and multicultural communities; 4) Actively participate in the development of appropriate public policy to improve the oral health of the state's underserved populations; 5) Strengthen the annual Clinical Quality Assurance/Quality Control Audit program; 6) Ensure adequate financial resources to sustain our Strategic Plan; and 7) Continue to build Community Dental Care's organizational capacity.
Community or Constituency Served
The majority of our constituency are individuals who require continued access of high quality dental care for the large number of our patients enrolled in public programs. In 2014, we provided over 110,890 patient encounters to 37,400 unduplicated patients at all four clinics. We have clinics in East St. Paul, Maplewood, Rochester, and Robbinsdale, Minnesota. Our East St. Paul clinic is located in a state-designated medically underserved area (MUA) and a dental health professional shortage area (HPSA). Of our current patients, 83% are enrolled in public programs and 7% are uninsured/self-pay patients.
Geographic Area Served
Greater Minneapolis/St. Paul and surrounding counties; Rochester and surrounding counties in Southeast Minnesota.