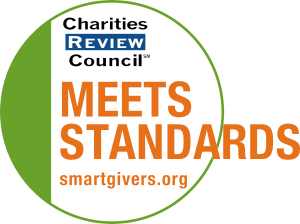 Mission Statement
Our mission is to provide culturally sensitive community oral health care, preventive education and professional training, and to advocate for access to all. Our vision is that all people will have access to high quality, affordable dental care to improve their overall health in a convenient, caring, and respectful environment.
Impact and Programs
Accomplishments
Community Dental Care provides general dental services to patients that have difficulty accessing oral health care. Services include: preventive, restorative, endodontic, oral surgery, pediatric, prosthedontic and emergency procedures. To serve more patients and provide care outside of school and work hours, we offer early morning and evening appointments. All clinics dedicate time daily for emergencies, and in 2017 we treated over 15,000 emergency patients. In 2017, our five clinics provided 136,937 patient encounters to 49,203 unique patients. Of these, 91% were low-income (at or below 275% of the federal poverty level), with 83% enrolled in public programs and 8% uninsured. Approximately 61% of patients were a racial/ethnic minority, and 48% were children. Currently, we have 93,763 unduplicated patients of record (over the last three years). Community Dental Care underwrites between 3-4% of its budget in uncompensated care annually. The amount of charges foregone in 2017, based on established rates, was approximately $1,533,460. This includes emergency care for patients unable to pay, funded through donations from private donors, foundations and clinic revenue. In 2017, 229 adults and 147 children received mini-grants totaling $44,433. Additionally, 51 children received $4,970 in preventive and restorative care in our school-based program. We also provided $37,103 worth of charity care for 372 children through our school-based program. All of our services are available on a sliding fee scale of 10-50% for low-income patients not eligible for public programs. In 2017, 266 community volunteers contributed 1,856 hours of service, equating to $48,998 worth of services based on Independent Sector's estimated dollar value of volunteer time at $26.40 per hour. Volunteers contributed time to Give Kids a Smile Day; assisted with health resource fairs and distributed oral health care kits; participated in the annual two-day Mission of Mercy; assisted with special events; and donated professional consultant services. In 2017, 229 adults and 198 children received mini-grants totaling $49,400. Mini-grants are provided to uninsured children and adults. Priority is given to emergencies, uninsured, homeless, and children. The average mini-grant is $115.
Current Goals
Expand dental care services to meet the growing needs of low-income and minority populations. Expand Community Dental Care's preventive education and outreach programs. Expand training of dental professionals to provide quality dental care and preventive services to underserved and multicultural communities. Strategically participate in the development of public policy targeted to improve the oral health of the state's underserved populations. Develop a comprehensive marketing and public relations strategy. Ensure adequate and diversified financial resources to sustain a healthy organization. Maintain and increase organizational strength, capacity, and clinical integrity. Continue to identify and meet the specific needs of multicultural and underserved patients. Encourage staff engagement and retention.
Community or Constituency Served
The majority of our constituency are individuals who require continued access of high quality dental care for the large number of our patients enrolled in public programs. In 2017, we provided over 136,000 patient encounters to over 49,000 unduplicated patients at all five clinics. We have clinics in East St. Paul, Maplewood, Rochester, and Robbinsdale, Minnesota. Our East St. Paul clinic is located in a state-designated medically underserved area (MUA) and a dental health professional shortage area (HPSA). Of our current patients, 83% are enrolled in public programs, 8.7% commercial insurance and 8.3% are uninsured/self-pay patients. Approximately 48% are children and 61% members of a minority. Our patient base reflect the staff we hire. About 67% percent of our staff is an ethnic minority and/or bilingual with 28 languages represented: English, Hmong, Thai, Laotian, Vietnamese, Karen, Burmese, French, Farsi, Oromo, Somali, Arabic, Spanish, Hindi, Amharic, Marathi, Punjabi, Swahili, Dinka, Luganda, Ukrainian, German, Chinese (Mandarin), Russian, Bosnian, Serbian, Croatian and Nepali.
Geographic Area Served
Minneapolis, St. Paul and surrounding counties; Rochester and surrounding counties in Southeastern Minnesota.