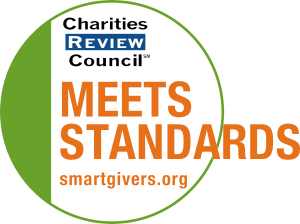 Mission Statement
Our mission is to provide culturally sensitive community oral health care, preventive education, professional training, and to advocate for access for all. Our vision is that all people will have access to high quality, affordable dental care to improve their overall health in a convenient, caring, and respectful environment.
Impact and Programs
Accomplishments
2020 was a uniquely challenging year for Community Dental Care due to the pandemic and temporary closure. On March 17, 2020, all of our four clinics (East St. Paul, Maplewood, Rochester, and Robbinsdale) suspended routine dental services due to COVID-19 and the Stay-at-Home Order. Our clinics immediately had to cancel patient appointments, furlough staff, and navigate all the arising challenges the pandemic presented. Our Maplewood clinic remained open to treat dental emergencies and served existing and new patients who had urgent dental needs. In 2020, our clinics provided oral health services to a total of 32,987 unduplicated patients through 80,955 patient encounters. We provided emergency dental services to 9,114 patients. In 2020, we provided PICOH in-clinic services for 4,163 children (approximately 95% public programs or uninsured and 85% minority) and 196 pregnant mothers (approximately 91% public programs or uninsured and 86% minority). Through our Medical-Dental Integration program, our collaborative practice dental hygienist provided education and preventive dental services for 123 patient encounters during 28 in-clinic events. Through community outreach efforts, we provided oral hygiene supplies and education to 1,267 children and adults through 17 events (a majority of participants reached at local food shelves). We purchased manual toothbrushes, spin brushes, finger brushes, toothpaste, and floss for dental care kits which we distributed to children and parents who participate in our programs. Our Student Training program provides clinical training for dental professional students (advanced dental therapy, dental hygiene, and dental assistant), nursing students, and community health worker students. Last year, we trained 395 students.
Current Goals
Our organizational goals, as outlined in our strategic plan, include: 1) Expand dental care services, preventive education and outreach programs, and training of dental professionals to meet the growing needs of underserved and multicultural communities; 2) Strategically participate in the development of public policy targeted to improve the oral health of the state's underserved populations; 3) Develop a comprehensive marketing and public relations strategy; 4) Ensure adequate and diversified financial resources to sustain a healthy organization; 5) Maintain and increase organizational strength, capacity and clinical integrity; 6) Continue to identify and meet the specific needs of multicultural and underserved patients; and 7) Encourage staff engagement and retention.
Community or Constituency Served
Community Dental Care has been improving the lives of low-income children and adults in Minnesota by providing access to comprehensive oral health services and preventive education. Annually, Community Dental Care provides dental services for 50,000 patients at our four dental clinics (St. Paul, Maplewood, Rochester and Robbinsdale). The vast majority of our patients are low-income and enrolled in public programs (83%) or uninsured (7%). About 65% of patients are people of color and 49% are children under age 21. New immigrants and refugees, populations of color, low-income families and individuals, and children are among those who experience the worst oral health. Many of the patients we serve are first-generation immigrants and refugees, with limited English language proficiency and little knowledge of good oral health practices. We help children and adults of diverse backgrounds regularly access dental care, helping them achieve positive oral health outcomes and avoid preventable side-effects of poor oral health, such as missed work/school days, low self-esteem, trouble building social networks, and systemic health complications. Our services meet the basic needs of some of the most underserved residents whose untreated dental problems are likely impacting their ability to function and thrive.
Geographic Area Served
Patients served are primarily from the areas where are clinics are located: Saint Paul, Maplewood, Rochester and Robbinsdale. Patients drive near and far to receive services from our clinics and come from 63 of Minnesota's 87 counties.