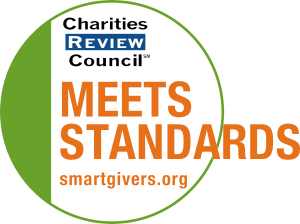 Mission Statement
To improve the quality of life in Hennepin County by creating links between individuals and communities through services, education, and collaboration.
Impact and Programs
Accomplishments
PROGRAM SUMMARY CAP-HC has dedicated employees, board members and volunteers who are committed to providing programs to ensure a safety net of basic services is accessible to all community members throughout Hennepin County. CAP-HC's programs (households served) Oct. 1st, 2015 through Sept. 30th, 2016: Family Supportive Services Energy Assistance (22,271) Food Support/SNAP (369) Housing Stabilization/ Tenant Training (108) Legal Service Clinics (209) MNSure Application Assistance (291) Supportive Services for Veteran Families (60) Homeownership Programs Foreclosure Prevention (92) Homebuyer Education (258) Home Maintenance & Rehab (121) Reverse Mortgage Counseling (134) Asset Development Programs Family Assets for Independence in Minnesota (FAIM) (87) Financial Literacy (32) Lift-to-Work (55) Tax Assistance Program (680)
Current Goals
CAP-HC works to strengthen community, eliminate barriers, and create opportunities. Moving forward, CAP is focused on: Fostering strong partnerships, Increasing community engagement, Enhancing organization capacity, and Developing responsive and flexible programming that meets community needs. Responding to our community engagement and community needs assessment in the last year, CAP-HC is expanding is Housing Stabilization program to meet the needs of low-income families affected by the affordable housing crisis. We are also engaging our communities in environmental justice work in north Minneapolis, increasing the financial capacity of low-income residents to own a home, attend college, or start a business.
Community or Constituency Served
CAPHC serves all 44 communities in Suburban Hennepin County, MN which include urban, suburban, exurban and rural communities.
Geographic Area Served
We serve Hennepin and Suburban Hennepin Counties in Minnesota.