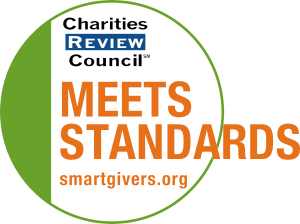 Mission Statement
CommonBond's mission is to build stable homes, strong futures, and vibrant communities with the vision that every person has a dignified, affordable home that supports independence and advancement within a flourishing community. We believe that home is the foundation for everything in life.
Impact and Programs
Accomplishments
We are proud to have exceeded our stability and independence goals in 2017. 80% of our residents are moving out under positive or neutral circumstances. 74% of seniors who were screened with risk factors were able to maintain their independence in housing. Youth, volunteers, and CommonBond staff continue to partner together on building academic and study skills at the elementary and middle school level. We're pleased that 40% of those students who began last school year below grade level in reading made more than one year's progress. Teen programs are thriving at three of our largest CommonBond communities, and we recently began a program at two additional sites. Examples of current partnerships: SAT prep through Macalester College, photography and arts through Century College, Youth in Government through YMCA, and book club with the St. Paul Public Library. 70% of residents placed in new jobs maintained one year post placement. Health and Wellness classes are a key strategy for increasing residents' ability to age in place. 56% of exercise class participants maintained or improved their strength in 2017.
Current Goals
The three overarching goals of our current strategic plan are: 1) grow and diversify our housing portfolio; 2) maximize resident services; 3) build our platform for success. By 2025, 15,000 people will benefit from a CommonBond community as a foundation for their success. Key Strategy #1: Prepare Advantage Services for the growth and diversification of our housing portfolio. Establish a common method of assessing each housing community's resources and challenges guiding service planning and intensity determinations. Develop method for determining service intensity level in new developments including acquisitions. Continue to build Education and Advancement and Health and Wellness models across the portfolio balancing depth, breadth and impact. Continue to formalize Community Building and Engagement model. Formalize Supportive Housing case management model, including use of Certified Peer Specialists, and Clinical Consultation. Continue to prioritize getting organization at key tables in Supportive Housing space. Continue to build the Housing and Services Core service delivery approach. Use of technology to support remote service coordination. Leverage partnerships. Ensure operational systems are in place and documented. Build systems to monitor compliance with the HUD service coordinator program. Key Strategy #2: Understand and illustrate the impact of Advantage Services using data. Complete return on investment (ROI) analysis of eviction prevention activities, including dissemination and learning from findings. Determine further work in ROI—including other programs, by intensity level, unsubsidized. Key Strategy #3: Identify and pursue our desired impact at the intersection of health care and housing. Increase understanding of opportunities at the intersection of health care and housing, including national best practice models. Identify and strengthen aspects of our current structure that support social determinants of health. Seek strategic partnership opportunities to leverage our scale and portfolio for the benefit of our residents and to increase funding sources.
Community or Constituency Served
CommonBond helps build thriving communities and owns or manages 6,893 units in housing communities located in 56 cities in Minnesota, Wisconsin, and Iowa. Nearly 12,000 people live in CommonBond housing. We support families, seniors, people who have experienced homelessness, veterans, people living with HIV/AIDS, and individuals with chronic mental illness or developmental disabilities.
Geographic Area Served
Upper Midwest - MN, WI, IA