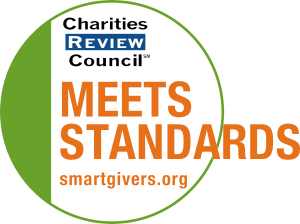 Mission Statement
Children's Law Center of Minnesota promotes the legal rights and well-being of children and youth. CLC's staff and volunteers provide direct representation of children and youth, primarily in the child welfare system, and advocate for changes in the systems that affect their lives.
Impact and Programs
Accomplishments
In 2019 the dedicated legal, social work, and administrative staff at CLC, together with our skilled team of over 340 pro-bono attorneys provided guidance, courtroom representation, and advocacy for 895 children in the foster care system. CLC trained 55 new volunteer attorneys in 2019 bringing the 2020 volunteer attorney roster to 350. 73 youth were adopted in 2019 and a total of 312 cases were closed meaning our clients were either reunited with family, adopted, or aged-out of the foster care program. 77% of CLC clients graduated from High School, and volunteer attorneys provided over $3 millions dollars in pro bono legal services. We make sure that our child clients know what they are entitled to, such as visits with siblings and staying in their school, as well as ensure that all their needs are being addressed. Advocating for youth in the courtroom increases the likelihood of graduating from high school, pursuing post-secondary education, finding a job and staying out the juvenile justice system.
Current Goals
Recruit and train 50 volunteer attorneys. Provide high quality legal representation to all children age 10-21 assigned to CLC in Ramsey and Hennepin County. To advocate for systematic improvements to the foster care system, and introduce a new CLE training for our volunteer attorneys and staff. Support the social, emotional and basic needs of our clients and work toward 100% permanency for all clients.
Community or Constituency Served
We represent children ages 10-21 in the foster care system, primarily in Hennepin and Ramsey counties.
Geographic Area Served
Our clients are primarily in Hennepin and Ramsey counties, although our advocacy and outreach extends state-wide.