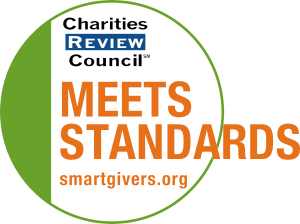 Mission Statement
To save the lives of children with heart disease, we partner with organizations to train medical teams, provide education and transform health care in underserved parts of the world.
Impact and Programs
Accomplishments
Trained 770 local medical professionals at 14 partner hospitals in five countries. 900 days of training delivered by medical volunteers from Canada, China, India, Japan, Malaysia, Singapore, United Kingdom and the United States. Donated value of medical team time in excess of 586,000 USD. 96,907 children served overall.
Current Goals
Goal 1: Continue to implement Children's HeartLink's phased support approach for organizational and clinical capacity building in quality pediatric cardiac care. Goal 2: Accelerate the phased-support model for developing Centers of Excellence in Pediatric Cardiac Care. Goal 3: Empower regional trainers by facilitating the translation from a partner site's own self-discovery and learning towards active engagement and contribution to the field's shared body of knowledge through scholarly activities that increase the visibility, awareness, and strategies for pediatric cardiovascular care in underserved parts of the world. In addition, build regional trainers that can act as advisory centers to other sites in the region with use of consistent training programs and protocols. Goal 4:Continue to refine the 2020 new site and country plans. Goal 5: Improve volunteer institution recruitment by deepening and broadening our relationships with volunteer institutions so as to tap skills and expertise of a broader range of volunteers, including educational, quality and process improvement and leadership/administrative volunteers who can support Children's HeartLink's organizational capacity building activities. Goal 6: Continue to implement Children's HeartLink's plan for building community capacity for improving the quality and accessibility of pediatric cardiac care in our partners' catchment regions. Goal 7: Further develop and provide staff support for capacity-building approaches that involve and benefit multiple partner sites. Goal 8: Pilot the Macro Impact strategy in Kerala (India) and Malaysia to build capacity of the enabling environment for regional access to care. Goal 9: Continue to seek and forge new partnerships with other organizations that will help Children's HeartLink further our mission of improving access to pediatric cardiac care. Goal 10: Advance Children's HeartLink as the global thought leader in capacity building for pediatric cardiac care. Goal 11: Promote continuous learning, culture of shared ideas and professional development opportunities for all programs staff to achieve Children's HeartLink primary focus. Goal 12: Build a staff growth strategy, including hiring of in-country representatives in China and Brazil to serve as permanent local Children's HeartLink liaison.
Community or Constituency Served
Children in low and middle-income countries suffering from congenital heart disease.
Geographic Area Served
Brazil, China, India, Malaysia and Vietnam.