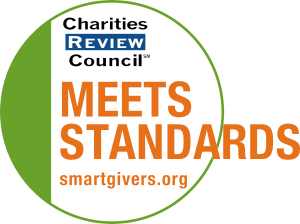 Mission Statement
"To save the lives of children with heart disease, we partner with organizations to train medical teams, provide education and transform health care in underserved parts of the world." In partnership with key stakeholders, we aspire to achieve this by: - Supporting the development of self-sustaining centers of excellence in pediatric and congenital cardiac care and training in areas of need - Empowering medical professionals to meet the needs of children with heart disease - Supporting communities surrounding partner sites to coordinate resources that facilitate access Our volunteers come from some of the world's finest medical institutions in the United States, Canada, the United Kingdom and Singapore.
Impact and Programs
Accomplishments
There were many notable accomplishments in FY15, including: • The launch of one new partner site with First Affiliated Hospital of Kunming Medical University in Kunming, China. • Multiple assessment visits of potential new partner sites in Rach Gia, Vietnam; Kolkata and Ahmedabad, India; and Fortaleza, Brazil. • Advancing community-based screening, appropriate referral and in-hospital care for children with heart disease through community-based programs in India. In cooperation with our international partners and medical volunteers, Children's HeartLink supported clinical training and leadership development, providing educational and technical assistance opportunities for pediatric cardiac professionals at ten partner sites in six countries. This included 21 training visits by our volunteers and 22 off-site training experiences for our partner site staff. In addition, 1429 professionals receiving training, representing a 25 percent increase in pediatric cardiac professionals trained from the previous year.
Current Goals
Increasingly, Children's HeartLink seeks to make a greater impact for its investment through programs that lead to earlier diagnosis and better patient referral pathways through regional and community capacity-building programs. In regions where we have extensive experience and stakeholder networks, we are expanding beyond our site-specific work by collaborating with organizations that have a larger community, regional or national reach, thus increasing our footprint and number of medical professionals trained. Five of our ten international partners are entering the final stage (phase three) of capacity building, on-track to achieve the status of Global Partner in the next one to three years. This designation empowers them to become mentors in their country, and allows Children's HeartLink to assess and consider up to four additional partners (in China, India, Brazil and Vietnam). In the coming year, Children's HeartLink is poised to: • Increase the number of medical professionals empowered to meet the needs of children with heart disease by 10 percent. • Grow the number of children served by our partners from 71,000 in FY13 to 80,000 by FY15. • Facilitate an estimated 629 days of professional time from medical volunteers valued at $482,000, and $186,000 in donated medical supplies and equipment to support training delivery and indigent patient care at select partner sites. • With philanthropic support, address improvements to nurse training specific to pediatric cardiology.
Community or Constituency Served
1 in 120 children are born with a heart defect, and 90% of those children live where care is inadequate. Children's HeartLink works in underserved areas of the world to help diagnose and treat children with congenital heart defects.
Geographic Area Served
Children's HeartLink has partner sites in Brazil, China, India, Malaysia and Vietnam.