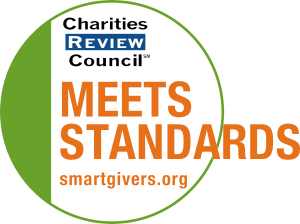 Mission Statement
Since 1919, Children's Dental Services (CDS) is dedicated to improving the oral health of children from families with low incomes by providing accessible treatment and education to our diverse community.
Impact and Programs
Accomplishments
In the previous year, CDS saw 37,011 patients at 703 sites across the Twin Cities and greater Minnesota. These patients were of CDS' target population of children birth age to 26, as well as pregnant women of any age and regardless of income. CDS also continued to implement and expand its school-based dental care program. CDS continued its program of educational outreach events around the state, and also provided screenings. In 2018, 94,500 procedures were performed. 86% of patients were on some form of Medical Assistance. Additionally, over 80% of patients represented communities of color, highlighting the increased diversity of the population served by CDS.
Current Goals
CDS hopes to continue expanding into areas that were previously inaccessible due to infrastructural and staffing limitations. As CDS grows, it seeks to add staff in key areas of the state, making access to hard-to-reach counties more available. In the coming year, CDS also hopes to expand its program offerings to pregnant and parenting teens, school-based dental care programs, and areas of the state most affected by Opioid Use Disorder. CDS has completed expansion of a new building on 728 E Hennepin Ave, increasing the space to have host 8 dental chairs which will help expand services to 2,000 patients in Northeast Minneapolis and the surrounding regions.
Community or Constituency Served
CDS is a significant player in making care available to public program patients: approximately 81% of CDS patients receive some form of Medical Assistance, 18% receive sliding fee care, and approximately 1% are covered by private insurance. An increasing number of children and pregnant women with less than 185% the federally designated rate of poverty are seeking services at CDS. CDS fashions its policies in an attempt to serve needy populations as completely as possible, focusing on those who are un- and underinsured. Medical Assistance payments only cover 40% of the actual cost of dental care in Minnesota, and CDS serves a much higher percentage of uninsured patients than other community clinics. CDS' target population is low-income children ages birth to 26 and pregnant women, with low-income defined as at or below 200% of the Federal Poverty Guideline (FPG). CDS also targets cultural and ethnic minorities, with over 80% of its current patient base comprised of communities speaking English as a second language. CDS' patient makeup as of year-end 2018 was: East African (22%), Latino (21%), African American (21%), Caucasian/East European (21%), Asian/Pacific Islander (8%), and American Indian (7%).
Geographic Area Served
CDS provides oral health services across the state of Minnesota.