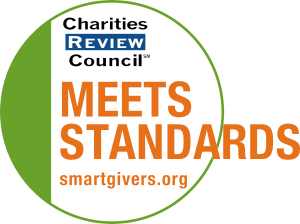 Mission Statement
ChildFund exists to help deprived, excluded and vulnerable children have the capacity to improve their lives and the opportunity to become young adults, parents and leaders who bring lasting and positive change in their communities. We promote societies whose individuals and institutions participate in valuing, protecting and advancing the worth and rights of children.
Impact and Programs
Accomplishments
• In 2014 ChildFund reached 18.2 million people through holistic life stage and community-based programming (ChildFund International works in 26 countries, through 429 local partners, reaching 6 million adults, to impact 12.1 million children) • ChildFund has invested in monitoring and evaluation processes and in documenting impact. o A recent Social Return on Investment (SROI) study in Ecuador found that for every $1 invested in our responsive parenting programs, it returns between $2 and $3.50 of benefit to children, families, and communities. o ChildFund's first Impact Report (https://www.childfund.org/Impact-report-2013/) was published in 2013 and shares learning from our work across 20 countries. Page 5 of the impact report shares a Tapestry of Evidence, which is a product of ChildFund's commitment to a culture of continuous learning. To create it, a large repository of information was consulted, including: board reports, annual reports, evaluations, tracer studies, learning briefs, assessments, household surveys, local partner surveys, datasets, and case studies; over the course of 11 years, and 20 countries in 5 continents.
Current Goals
ChildFund's FY15 goals - 4 priority areas, with key initiatives under each priority: Program PRIORITY - Global Monitoring & Evaluation, including Child Verification(CVS) Objectives: Increase Program Accountability, Evaluate Performance, Leverage M&E data for decision-making to promote our work. Grants Acquisition & Management Initiative: Objectives: Strengthen Life of Award (LOA) pipeline and improve stability of grant revenue. Total Private Revenue PRIORITY - US Acquisitions, ECD Campaign Objectives: Maintain unrestricted revenue level, Prepare for growth in FY16-18: Increase ability to capture unrestricted funds via new continuity products, variable messaging, new markets, revitalized brand. US Acquisitions Initiative: Objectives: Increase number of new supporters and attract new types of supporters, reduce net supporter loss through improved sponsor experience. Unlocking Potential (ECD Campaign) Initiative: Objectives: Develop pipeline by focusing on foundations, continue with corporate campaign solicitations and develop individual gifts pipeline, as well as focusing on solicitations at 50K level. Strategy Development PRIORITY-Objectives: Develop draft of ChildFund's next strategy that confirms clear, simple, shared aspirations across ChildFund, aims for Growth (geographic, revenue, number of participants) with Quality (focus on how to stand out programmatically), and leverages Strategic Partnerships and Alliance Relationships. IT Foundations PRIORITY - BRIDGE Initiative: Objective: Complete implementation of BRIDGE (Salesforce) through Phase 1D to enable more effective donor management beginning in FY16
Community or Constituency Served
ChildFund works with children, families, and their neighbors, in 30 countries, to transform struggling communities into places where children can thrive.
Geographic Area Served
ChildFund serves communities in the following countries: Ethiopia, The Gambia, Guinea, Kenya, Liberia, Mozambique, Senegal, Sierra Leone, Togo, Uganda, Zambia, Bolivia, Brazil, Dominica, St. Vincent, Ecuador, Guatemala, Honduras, Mexico, United States, Afghanistan, Cambodia, India, Indonesia, Philippines, Sri Lanka, Thailand, TImor-Leste, Vietnam, and Belarus