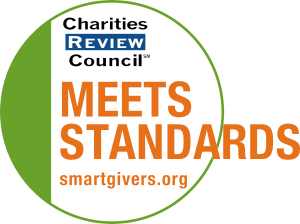 Mission Statement
HELP deprived, excluded and vulnerable children have the capacity to improve their lives and the opportunity to become young adults, parents and leaders who bring lasting and positive change in their communities. PROMOTE societies whose individuals and institutions participate in valuing, protecting and advancing the worth and rights of children. ENRICH supporters' lives through their support of our cause.
Impact and Programs
Accomplishments
In 2017 Childfund reached 11.4 million people through holistic and community-based programming with a specific focus on enhancing child protection. ChildFund worked in 25 countries, through 326 local partners, reaching 5.2 million adults to impact 6.2 million children. ChildFund has invested in monitoring and evaluation processes and in documenting impact. We published our first impact report in 2013 and the second in 2016 (https://www.childfund.org/about-us/knowledgecenter/). We will publish our third impact report during 2018. These reports contain a wealth of information on ChildFund's impact. For FY 2017, some of the examples of impact are: a. In Uganda, positive parenting increased from 13% to 70%, number of Children with birth registration increased from 13% to 73% and ECD centers meeting national quality standards increased from 15% to 92%. B. In Ethiopia, caregivers providing good child care increased from 3% to 92%. c. In Honduras, in schools participating in a violence prevention program, the number of incidents of violence and indiscipline reported dropped with 56% in a 6 months period. d. In India, the evaluation of a child labor prevention project, indicated that cases of child trafficking and exploitative labor significantly decreased in project villages and found a much higher awareness regarding child protection among families and communities.
Current Goals
During FY 18, we continue to pursue our 3 broad programmatic core outcomes: a. Healthy and secure infants; b. Educated and confident children; c. Skilled and involved youth. During the current strategy period 2015-2020 we pursue these under the strategic direction to Deepen our well-being and protection programs for children. For FY 18, the programmatic objectives within our global Balanced Score Card (BSC) continue to be: 1. Deepen our child protection work to achieve core outcomes for children: For this FY, we target to increase with 7% children reached by programming meeting minimum thresholds for standard(s) related to child protection.; 2. Strengthen our partner portfolio: Under this objective, we target to achieve that 65% of our partner organizations are strong meeting pre-defined standards. 3. Deepen advocacy for child protection issues: Under this objective, we developed a baseline and target to achieve that 20% of our country offices that conduct policy advocacy on child protection issues meeting predefined standards.
Community or Constituency Served
ChildFund works with children, families, and their neighbors, in 23 countries, to transform struggling communities into places where children can thrive.
Geographic Area Served
ChildFund serves communities in the following countries: Bolivia, Brazil, Cambodia, Ecuador, Ethiopia, Guatemala, Guinea, Honduras, India, Indonesia, Kenya, Mexico, Mozambique, Philippines, Senegal, Sierra Leone, Sri Lanka, Thailand, The Gambia, Timor Leste, Togo, Uganda, USA, Vietnam, Zambia