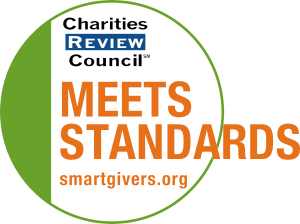 Mission Statement
Catholic Charities is a nonprofit organization that advances the charitable and social mission of the Diocese of St. Cloud. We build communities, promote family life, and enhance human dignity by providing quality services to meet the physical, social, emotional, and spiritual needs of individuals and families of all faiths and beliefs.
Impact and Programs
Accomplishments
In 2017: 1,262 received affordable housing in housing units managed by Catholic Charities // 41 homeless women and their children received temporary housing and support services // 7 veterans received temporary transitional housing // 135 homeless youth received temporary housing, mentoring, and life skills support // 2,080,960 pounds of food were distributed to 5,791 households in Central MN; 42,324 people received food, clothing, and financial assistance, along with help from special programs such as the Holiday Toy Program and Share the Spirit // 875 received financial and housing counseling // 631 people received support through individual, family, and marriage counseling // 125 people participated in the men's domestic abuse support group and women's self-esteem support group // 796 people with serious and persistent mental illness received support to maintain their housing and function successfully in their community // 344 individuals participated in classes to help divorcing couples co-parent their children successfully // 193 individuals received support through health promotion workshops // 325,997 meals were provided to 5,804 seniors // 8,778 children received mentoring and support from 201 foster grandparents
Current Goals
Achieve full implementation of electronic health record software // Expand Essential Community Provider status for mental health services // Explore options for expanding current programs or add programs with minimal start-up cost // Stabilize staffing levels in 24/7 programs // Increase the number of housing units under management by Catholic Charities // Increase the number of volunteer opportunities within programs // Make a plan each month to address negative variances in programs' bottom-lines
Community or Constituency Served
Individuals and families of all ages who have a need for food, clothing, mental health services, and housing.
Geographic Area Served
Catholic Charities of the Diocese of St. Cloud primarily serves the 16 central Minnesota counties that make up the Diocese of St. Cloud (Benton, Douglas, Grant, Isanti, Kanabec, Mille Lacs, Morrison, Otter Tail, Pope, Sherburne, Stearns, Stevens, Todd, Traverse, Wadena, and Wilkin). In addition, senior dining services are provided in Chisago, Pine, and Wright Counties. Referrals from other counties are also served in some programs.