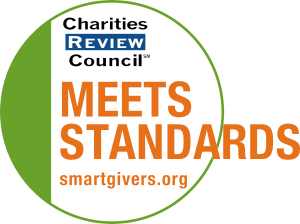 Mission Statement
Catholic Charities is a nonprofit organization that advances the charitable and social mission of the Diocese of St. Cloud. We build communities, promote family life, and enhance human dignity by providing quality services to meet the physical, social, emotional, and spiritual needs of individuals and families of all faiths and beliefs.
Impact and Programs
Accomplishments
WE BELIEVE NO ONE SHOULD BE WITHOUT FOOD. In 2014, Catholic Charities provided 2.1 million meals to 22,048 individuals through our Emergency Services Food Shelf, Senior Dining congregate dining sites, and Senior Dining Meals on Wheels and residential programs. WE BELIEVE NO ONE SHOULD BE WITHOUT A SAFE PLACE TO LIVE. Catholic Charities Youth House opened in 2014, providing homeless youth safety and support while learning to live independently. Group homes for adults with developmental and physical disabilities or long-term serious mental illness assured these vulnerable individuals had the care they needed and could flourish to their greatest potential. Transitional housing for women with children and for veterans gave these individuals the opportunity to be secure as they worked to address the issues that caused them to be homeless. Low-income families and individuals had access to 694 affordable housing units. In all, 1,673 people had a home in 2014 through the programs of Catholic Charities. WE BELIEVE NO ONE SHOULD BE WITHOUT SOMEONE TO LEAN ON. Almost 42,000 people found support through Catholic Charities in 2014 in programs that included mental health and family counseling, health promotion classes for seniors, adoption and pregnancy counseling, resources to assist refugees and immigrants, residential and day treatment for youth, Foster Grandparent Program, financial and foreclosure counseling, independent living classes, and services to persons with disabilities. Assistance with material needs was provided through Back to School, Toys for Tots, Share the Spirit Christmas program, financial assistance, and the clothing program. MOST IMPORTANTLY, WE BELIEVE NO ONE SHOULD BE WITHOUT HOPE.
Current Goals
Goals are rooted in the strategic directions for 2015-2017 adopted by the Board of Directors in 2014: • Workforce: Create the most impactful non-profit workforce in central Minnesota • Programs: Change lives by operating financially sustainable programs • Leadership: Develop and sustain the leadership necessary to lead Catholic Charities in pursuit of its mission Specific goals for 2015 include the following: • Evaluate funding trends and community need for identified programs and respond: o Formulate new programming o Adjust existing programming • Assess work flow and current information management systems; streamline and update as needed • Improve effectiveness of employee recruiting and retention efforts o Conduct employee engagement survey and develop responses o Implement proactive recruiting strategies o Evaluate compensation system for market relevance; update as needed • Complete Saving Children Saving Families capital campaign
Community or Constituency Served
Individuals and families of all ages who have a need for food, clothing, mental health services, and housing.
Geographic Area Served
Catholic Charities of the Diocese of St. Cloud primarily serves the 16 central Minnesota counties that make up the Diocese of St. Cloud (Benton, Douglas, Grant, Isanti, Kanabec, Mille Lacs, Morrison, Otter Tail, Pope, Sherburne, Stearns, Stevens, Todd, Traverse, Wadena, and Wilkin). In addition, senior dining services are provided in Chisago, Pine, and Wright Counties. Referrals from other counties are also served in some programs.