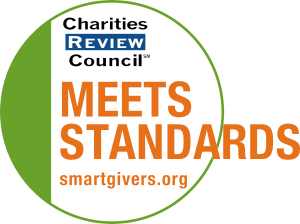 Mission Statement
Catholic Charities of St. Paul and Minneapolis serves those most in need. We are a leader at solving poverty, creating opportunity, and advocating for justice in the community.
Impact and Programs
Accomplishments
In Fiscal Year 2018, Catholic Charities served 23,398 men, women and children, both individually and as part of a family - Provided 533,053 nights of housing and emergency shelter for adults, families, youth and children - Served 1,095,555 meals and snacks. Additionally in FY18 was completion of Higher Ground Saint Paul, the first phase of our Dorothy Day Place Project. Dorothy Day Place is a two building, innovative model designed to provide permanent solutions to homelessness in our community. Higher Ground Saint Paul provides permanent homes and dignified shelter for over 500 people each night. When completed, Dorothy Day Place - including phase II Saint Paul Opportunity Center - will provide critical services such as job training, connections for veterans, a clinic, serve daily meals and provide an additional 177 units of much needed affordable housing.
Current Goals
The Agency will focus on the following priorities in FY 2019: 1. Children and Family Services Strategy - A. Deepen the practice of trauma-informed care and identify targeted ways of developing responsive relationships, strengthening youth and family core skills, and reducing household sources of stress in each program; and, B. Develop new programming for youth in out-of-home placements through the child protection system. Catholic Charities has been providing Central Intake and Emergency Shelter programs for these youth for decades. The one-size-fits-all programming of the past must be redesigned to reduce the traumas associated with parent-child separation and subsequent reunification of families or child placements in foster care. Looking forward, Catholic Charities will work closely with Hennepin County to target improved and new programming to meet the disparate needs of the children in custody as well as their families or concerned adults. 2. Racial Equity and Social Justice - Under the leadership of the Racial Equity and Social Justice Steering Committee and the support of the President and CEO as executive sponsor, we will continue to advance the work plan endorsed by the Board in October, 2018. These efforts will be bolstered by the mandate of the new Strategic Position that "we must pursue racial equity and integrate it into everything Catholic Charities does" so that the pursuit of racial equity becomes an integral and sustainable element of the culture of Catholic Charities. 3. Dorothy Day Place - The second phase of the plan for Dorothy Day Place consists of a six-floor building on the site of the former Dorothy Day Center. This building will include the Saint Paul Opportunity Center, an integrated, one-stop location connecting people to critical services to improve their health, income, housing stability, and well-being. Services will be provided by a variety of community partner organizations, including Catholic Charities, Ramsey County, the Veterans Administration and health care providers. The building will also include the Dorothy Day Residence, providing 177 much needed permanent homes above the Opportunity Center. Construction is underway with building completion and opening targeted for late Summer 2019.
Community or Constituency Served
Our programs for children, families and adults help people regardless of faith, background or circumstance. Through our advocacy efforts, Catholic Charities serves as a tireless voice for those who often go unheard. Key Customer Focus: people experiencing homelessness, children in need, older adults, and the greater Minneapolis/St. Paul community.
Geographic Area Served
Catholic Charities serves those in and around the Twin Cities metropolitan area and the suburban community.