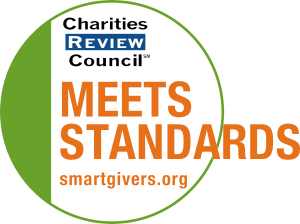 Mission Statement
Catholic Charities serves those most in need. We are a leader at solving poverty, creating opportunity and advocating for justice in the community.
Impact and Programs
Accomplishments
In Fiscal Year 2015, Catholic Charities - Served 26,987 men, women, children and families - Provided 452,049 nights of housing and emergency shelter - Served more than one million meals to people in need - On any given night, we provided 1200 people with housing and emergency shelter (1200 represents the average for the entire year) - Received financial support from over 17,000 generous donors - Benefitted nearly 160,000 hours of volunteer service - Engaged over 10,000 community members to advocate on behalf of those most in need in our community, generating countless ripple effects
Current Goals
- Advance the new vision for Dorothy Day to improve client outcomes. - Advance the plan for organizational sustainability in order to preserve Catholic Charities long term as a community resource. - Improve the relevance, accuracy and reliability of, and interactive access to, client data, to enable staff to better understand how their work affects clients, make any needed adjustments to improve client outcomes and support story telling to funders, advocates and community audiences.
Community or Constituency Served
Our programs for children, families and adults annually help nearly 30,000 people, regardless of faith, background or circumstance. Through our advocacy efforts, Catholic Charities serves as a tireless voice for those who often go unheard. Our work would not be possible without our dedicated volunteers and donors. Key Customer Focus: •People Experiencing Homelessness •Children in Need •New Americans •Older Adults •Greater Minneapolis/St. Paul Community
Geographic Area Served
Catholic Charities serves those in and around the Twin Cities metropolitan area and the suburban community.