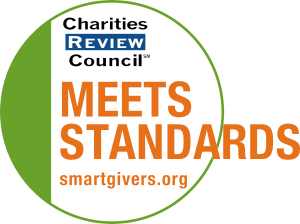 Mission Statement
Young people want to shape the world. With nature as our catalyst, Camp Fire Minnesota energizes youth to discover their spark so their futures glow brighter.
Impact and Programs
Accomplishments
2018 marked the second season offering k-12 school field trips in environmental education and team-building at our Tanadoona property. With curriculum tied to MN state educational standards, this new program is providing more opportunities for youth to experience hands-on nature-based learning. With the launch of K-12 environmental education field trips, participation in Camp Fire Minnesota programs increased 45% from 2017 to 2018 – serving over 5,900 youth. Through Camp Fire Minnesota's programs, youth understand the importance of caring for the natural world around them (92%), develop positive relationships with their peers (94%), and experience a diversity of new opportunities ideas and cultures (92%). Additional outcomes of Camp Fire Minnesota's programs include: 92% of youth value nature and steward the environment. 89% of Camp Fire youth thrive through gaining a stronger sense of self, developing social-emotional skills and competencies, developing skills and attitudes to make physical activity and healthy nutrition lifelong habits, and feeling empowered as leaders in their own lives and within their communities and world. Finally, in 2018, Camp Fire Minnesota invested in consulting services and training to strengthen and increase cultural competency and inclusion throughout Camp Fire Minnesota. This work, part of our strategic plan, will carry forward into 2019 and the development strategic initiatives to collaborate in the community and customize nature-based programs to meet diverse needs of the community.
Current Goals
In 2019 Camp Fire Minnesota will continue building on its D,E&I work from 2018. We are partnering with Land O'Lakes' D&I team to conduct targeted focus groups to better understand how various communities view nature and would like to partner with Camp Fire. These conversations will help to: customize programs to meet diverse needs of the community and, in turn, increase participation; identify what is needed now, and in the future, to ensure broader community needs are met and expectations exceeded; understand what is working, as well as what needs to be improved to appeal to a broader and more diverse population; design and market programs to meet these needs. Beyond learning about opportunities to expand Community-based programming, we will continue to grow year-round use of Tanadoona and Camp Bluewater to live Camp Fire Minnesota's mission through summer and school break camps and k-12 environmental ed/team-building field trips. We will expand our program offering to schools with in-class environmental education and STEM-based programming. To support this expansion, we will also continue to build upon our curriculum which is tied to MN State Education Standards. Additionally, we are launching a new Nature Fellowship Program aimed at enriching the diversity of identity, lived experience and thinking that makes our community strong and creates a welcoming experience to the youth we serve.
Community or Constituency Served
Youth ages 5-17 years old
Geographic Area Served
Minneapolis/St.Paul Metro Area Out-state MN