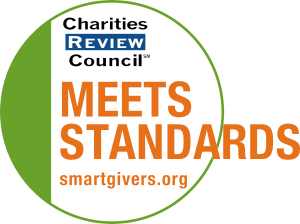 Mission Statement
Young people want to shape the world. With nature as our catalyst, Camp Fire Minnesota energizes youth to discover their spark so their futures glow brighter.
Impact and Programs
Accomplishments
91% of Camp Fire youth thrive through increased social emotional skills and competencies: Youth increase social emotional skills and competencies with a focus on social awareness and relationship skills. They experience a sense of belonging and are empowered leaders in their lives, communities and world. 85% of Camp Fire youth discover their sparks and connect with spark champions: Youth demonstrate positive relationships with caring adults and peers, and actively engage in learning. 86% of Camp Fire youth value nature and steward the environment: Youth enjoy nature and understand the importance of caring for the natural world. Additionally in 2015, Camp Fire Minnesota developed and began implementing an updated nature-based progressive program model for teen leadership.
Current Goals
1. Set the standard for high quality and inclusive youth development programs. 2. Engage more youth with the natural world to catalyze growth. 3. Prepare more youth for success in learning, leading and living. 4. Boldly shape and share Camp Fire Minnesota's powerful story. 5. Increase financial resources to sustain Camp Fire Minnesota's growth. 6. Increase organizational capacity to sustain Camp Fire Minnesota's growth.
Community or Constituency Served
Camp Fire Minnesota is an inclusive youth development organization, serving youth ages 5-18 through out-of-school time clubs in partnership with affordable housing communities and through outdoor programs like summer camps.
Geographic Area Served
Twin Cities Metropolitan area and Grand Rapids area